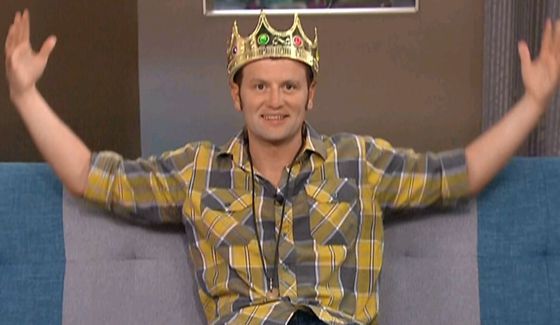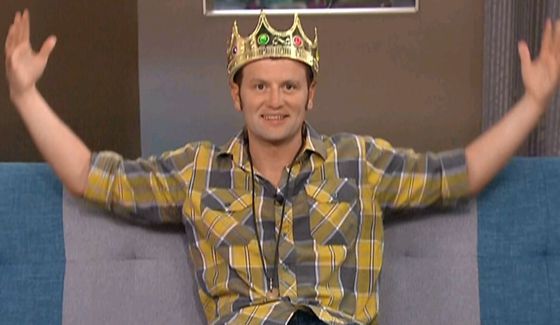 Well it looks like not a lot has changed in the Big Brother house other than the main 'villain' of the season Donny being evicted. I still don't understand how some of the houseguests hated him so much. People may say he went to bed to early but at the same time why stay up all night and try to work with people who hate you for no good reason. But at the same time I feel like the middle of the night is the best time to talk game with other houseguests. I feel like he tried to work with people and they just kind of laughed him off.
I can't wait until Donny sees all the love everyone on the outside have for him. You don't understand how happy that will make him to know that America loved him.
I do like the fact that Caleb and even Frankie tried to flip the vote and save Donny. I feel like Derrick and especially Frankie put a bit of a show on for the cameras when it comes to Donny. But I think Frankie's true colors came out on Sundays show when he talked about Donny/Team America to the camera and in front of Derrick. Derrick is clearly the smartest player in the game and he looked astonished about what Frankie said to the camera.
After Nicole won the competition to get back in the game I figured she would try to switch things up and make a new alliance. I guess I was a bit luckier last season because when I returned to the game there were plenty of cracks with the players so I had room to wedge my way in and start a new alliance of outsiders plus Elissa for a short while. Nicole only had Donny and they were on the block together.
As much as I like Donny and I'm glad Nicole was nice to him, i think it would have been smarter to try to start a new alliance either with outsiders, or approach two of the guys and maybe grab Victoria or Christine and make a new final four alliance.
It is much easier to think of these scenarios and potential game moves when you ate outside of the game. I think it would have been a smart move to maybe approach Christine and have her talk to Cody and Derrick. But like I said before it's much harder in the game and they don't get to watch the diary room sessions like we do.
The HOH comp was an endurance which they have been wanting one for a while now. The competition is way harder than it looks. We had a similar one last year but we played as partners and had to only run half of the distance and It looked like they had a slicker surface to run on this season.
I was rooting for Caleb to win the HOH in hopes that he would either keep Nicole safe or that she could win the veto and hopefully win the next HOH. I watched the end of the HOH competition on the live feeds and was happy for Caleb winning this HOH and was HOPING he would change things up this week.
I give Nicole a C for effort for trying to work with Caleb and have him not put her on the block but at the same time she gave Christine advice during the HOH comp out loud and she really didn't offer Caleb anything worth his while.
Nicole needs to remember that it's Caleb's world and we are all just living in it, so offering him any less than the moon, her first born, 500k, and Amber's hand in marriage, she is just wasting her time.
Caleb nominated Nicole and Christine this week and from what I hear Christine won the veto and was replaced by VICTORIA?! Hopefully Nicole can make some good deals and save herself before Thursday nights live Double Eviction show!! I really want Nicole to stay and win the next HOH. We will have to wait and see!
J-U-Double-D
Be sure to keep up with Judd online:
Twitter @JUDDNATION
INSTAGRAM @juddnationbb15
My website is juddnation.com (lots of videos with alumni – more to come)
Find me on Beamly
Ebay: juddnation
I am raising money for St. Jude Children's Hospital by taking donations. Please donate anything that you can and if you are going to be in Knoxville on 11-22-2014 sign up to be on my team! Read the info and donate at this link http://bit.ly/st-Judd.