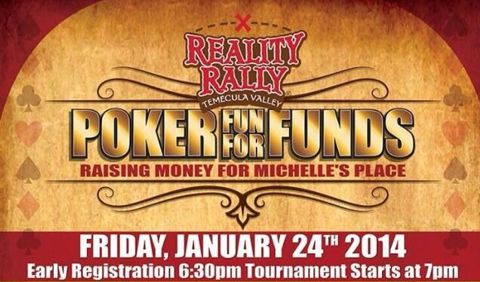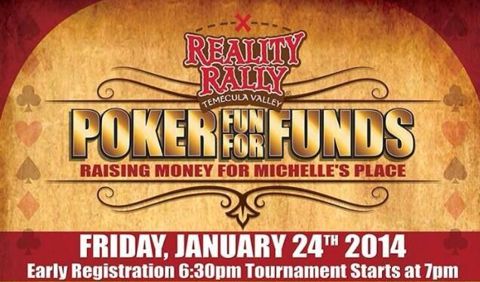 We already knew Big Brother's Judd Daugherty had a generous heart lending his time and name to fundraisers with great causes and now he's up to it again. Later this week Judd will co-host the Reality Rally "Poker Fun For Funds" event in Murrieta, California on Friday, January 24th.
Fans and supporters of Reality Rally's cause can join Judd along with Big Brother Canada's Alec Beall and Glass House's "Hollywood" Gene Bryant for a poker tournament with just a $25 buy-in and a $10 re-buy. Reality Rally has an info page set up with more info on how to get signed up right now.
click images to see full-size
It looks like even more Big Brother 15 HGs have joined in to support with Nick Uhas and Kaitlyn Barnaby according to an updated poster I saw on Twitter but of course I can't find it again at the moment. Wait, yep, here it is. They'll be there too.
Make sure you jump on over to Reality Rally's website and get signed up if you'll be in that area on Friday and are ready to support a good cause! Kudos to everyone getting involved and helping out at the event.
Update: Judd says today is the last day to pre-register so jump on it!