Big Brother Houseguests Jeff Schroeder and Jordan Lloyd flew off to Mexico last week for an early birthday present for the Season 11 winner and shared pics upon their return.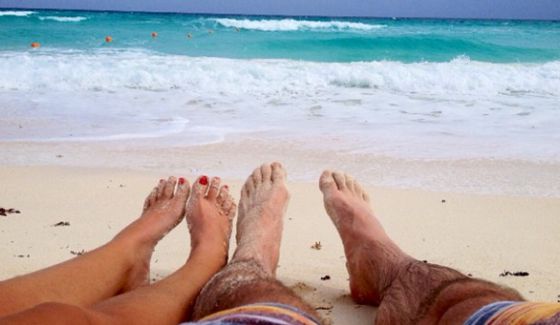 Okay, so it wasn't really a pre-honeymoon trip for the recently engaged couple, but considering the road they took to get to the engaged status earlier this summer we'll just teasingly call it that.
The couple headed out of LA and went down to Cancun for an enviable weekend in the sun. Looks like Jordan was busy making friends, both the upright kind and the four-legged ones.
Speaking of that engagement, we haven't heard of any wedding dates but I'm sure CBS will manage to work that in to a Big Brother episode of its own.
Check out photos shared by Jordan from her trip to Cancun and vicariously enjoy their time in Mexico while still drinking whatever water you want!
click images to see full-size
Last year the couple headed down to Australia for an awesome looking vacation so these two definitely know how to go on fun trips! Which destination would you pick to visit?
click images to see full-size
Source: Instagram