Big Brother couple Jeff Schroeder and Jordan Lloyd make a surprise return to the BB16 house in tonight's episode where Jeff has a surprise of his own for Jordan, winner of BB11.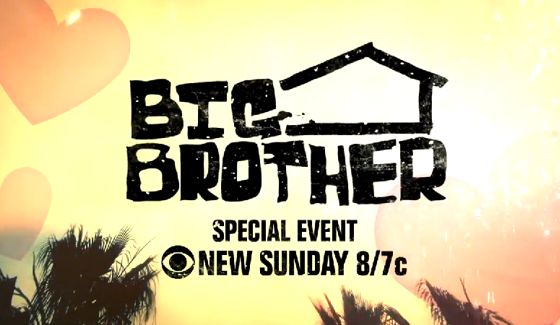 The news broke on Friday night when Jeff tweeted this photo of the Big Brother backyard featuring his family and friends plus all the season's remaining HGs. Tonight we'll get to see what went down besides just Jeff's knee.
Yes, Jeff and Jordan are now finally, finally engaged. Jeff went out and picked up one heck of a ring a few days ago and showed it off to viewers in another video clip released by CBS. Now we'll see when he popped the question to propose as well.
click images to see full-size
The HGs were very excited for something eventful to happen to them and Frankie was certain they'd be immortalized in Big Brother history for being there for JeJo's engagement. Yes, Frankie, everyone is going to think of you when they think of Jeff & Jordan getting engaged. Sheesh.
Congratulations to Jordan and Jeff on their engagement. Any bets on how long this phase of their courtship will last?? I kid, I kid. Here are some more photos from their announcement:
Update: CBS released this sneak peek video clip of Jeff proposing. Jordan thought they were coming to host a competition. Watch the clip below: