Jason Roy returned to the Big Brother house with a determined mindset to not only outdo his BB17 performance but to make it to the end and win it all. In the end Jason fell just short of that last piece by a few thousand votes as the victory slipped through his hands to Morgan.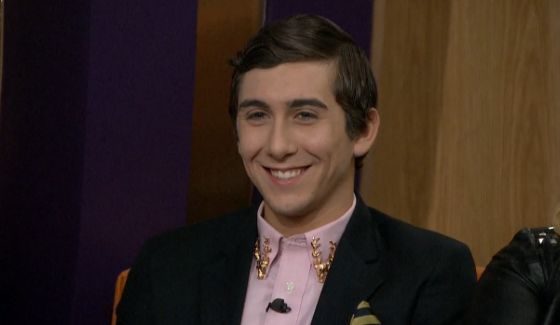 Now on the outside of the house and the season I had the chance to talk with him about surviving his Vet threat, the Fake F5 deal, and even all that drama with Shelby that seemed to outlast almost everything else about the game. Read on for what Jason had to say.
Big Brother Network: The very first week Monte painted the target on you as a Vet and a threat to the rest of the HGs in a season of viewer voting. Then after you won the Veto and dodged eviction it seemed as though HGs seemed to put you on the back burner as a target despite being a Vet. Why do you think the rest of the house didn't keep on coming after you?
Jason Roy: Alex touched on that finale night saying a lot of people were afraid to touch me thinking "Oh I've got America behind me" and "We can't go after Jason unless we're going to be disliked" which clearly is not the case. People realized, especially at the beginning of the game, I was not winning as many comps other than that first week. I think people maybe thought they could deal with me later and maybe when America's influence slows down or ends. That's when I really turned it up and made sure I was going to win myself in there.
I think that sometimes you can become a little bit blinded about who your target is and that made everyone look around elsewhere. Then after that Alex then Scott won HoH and those were both people who were willing to keep me around. Then my side came in to power for a few weeks so I couldn't really be a target again until around the Double [Eviction].
BBN: Back at the beginning we saw that early alliance that included you and Shelby. After that things between you two drifted and clashed. What happened there between you two?
Jason: Well we clashed hard. Shelby was waiting to play like me. Part of that reason the silly alliance was made was because I was sitting around going "When is the game going to start?" because everyone was being nice. It was only Day 2! I came here to play BB and let's get going. Shelby was definitely in that same boat.
We sort of told Shelby, this is what you should do, you should go over to and round up those girls, stay under them. You should make sure what those girls are doing all the time. You should know all their information. All we did was really give Shelby her strategy of go run with these girls that you're very much like.
I think that was very early days in the game and sometimes you may just relate on hey, we're both here to play and we're both sassy personalities, but the more passive aggressive comments and eye rolling I got from her the more I was like I'm not someone who is going to bit my tongue. Hate it or love it, I'm definitely someone who always expresses myself and I'd rather be that than someone with a milk toast personality like Alex.
BBN: The Fake Final 5 deal you set up with Danielle and the three ladies. Did you have a game motive with that or was it purely cat and mouse toying with them?
Jason: At that point it was basically cat and mouse toying with them. All season long those girls constantly lied to us up until eviction. They would tell us they were voting out the person who would receive zero votes and they were actually voting the other way. You know in this game you do have to build some bridges for in the future and we sort of felt like these girls had no problem with lying to us endlessly. Why not?
For me and Danielle, obviously voting out Justin was always a consideration of ours so it's not like the most foreign, ridiculous deal in the world. If we had decided to go through with it we could have. But obviously it just didn't seem like the best thing to leave those girls so tight together. They really are a school of fish. Even now Shelby and Alex don't go anywhere without each other.
It's one of those things where obviously it was never going to work to do that with them but it was definitely not my shining moment of Jason being nice, but it was entertaining and I'm sure it didn't come across as terribly entertaining but you're so bored in there, I mean why not go and make a fake alliance with the girls that lied to me for 30 something days.
BBN: Thank you Jason and congratulations on make it to the F2.
I was surprised by the final results as I thought Jason had it locked down, but his rough and tumble way in the game just might have been his undoing. Despite his loss last night Jason did pull off the most wins of the F3 and was the last alliance leader left from both sides. It wasn't enough to sway the viewers though and he'll go home with $25,000 for his efforts. Not too shabby, but surely a frustrating outcome for him and his fans.