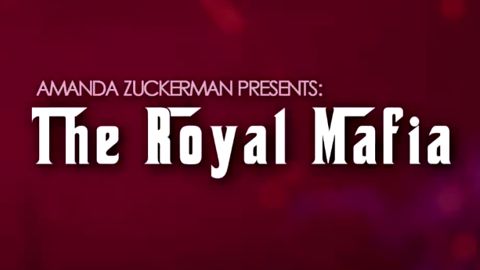 Amanda Zuckerman made headlines as an outspoken HG on Big Brother 15 and now that she's out of the Big Brother house she's set her sights on fashion. Just this month Amanda launched a brand new fashion blog and online store, TheRoyalMafia.com. We caught up with her for a chance to hear about what inspired the site, how it's been for her getting it started, and where she's taking the site next.
Big Brother Network: You've just launched a new online fashion blog and store, TheRoyalMafia.com. Tell us all about it. What sort of things can readers find there?
Amanda Zuckerman: I've always been very unique with my taste in fashion. I like what I like, and I own what I wear. I got a lot of positive feedback on my unique style, especially with the accessories that I wear, and I wanted to share my passion for fashion, which is why I launched the site. My blog is focused on my personal experience growing in the fashion world, the good, bad, and the ugly. We are editing a new vlog right now with a video I took while helping out at the Fashions Fight Charity event which supports research on Parkinson's disease.
BBN: Where did you get the idea to start the site?
Amanda: I've always wanted to be involved in fashion. My father owned a dress line called "Amanda Joy" and I grew up around it. With my fathers knowledge, the support of my family and friends, and especially the fans, I've decided now is the perfect time to launch a site that expresses my style.
BBN: What has been the best part of launching TRM?
Amanda: The best part of launching TRM is seeing my fans and customers in the products I've hand selected and love myself. There's nothing on the site I don't own/use/wear myself, and it's amazing sharing that with everyone. It's awesome doing something that you love.
BBN: What is your plan for the site?
Amanda: We are in the beginning process, so there's a lot of learning. Right now I work with a couple of local manufacturers getting their product out there. Eventually I would like to have hundreds of products that I love, so I can share it with everyone. I am also in the early stages of developing my very own Organic Vegan makeup line. There aren't many out there, I think it's important to look beautiful in a way that is natural, and doesn't contain harmful chemicals on your skin. There is absolutely NO product testing on animals. I'm looking at the makeup brushes as we speak.
BBN: Has McCrae been helping you? Maybe finding the best bandanas out there?
Amanda: Since it is the very early stages most of the site has been targeting the female audience, but McCrae is in the process of adding his flare to the site as well.
BBN: Considering New Year's is coming up, if you were going to offer "Bubby" a fashion makeover, what would you pick for her from the site?
Amanda: Oy! Besides a personality makeover, Bubby needs some work! For New Years I would definitely use the Agadir Hair shield and blow out her hair, and make her glisten in the Keratin Sparkle and Shine. I would put a gorgeous Gold Star Crown on Bubby, and dress her in one of my fashionable sweaters.
BBN: What else have you been up to since the end of Big Brother 15? Any other plans on the horizon or is your focus on TRM for now?
Amanda: My focus right now is TRM. I am going to a jewelry trade show in January because we will be adding a jewelry section to the site. It's important for me to travel, look how fashion is evolving, and listen to what my fans are looking for. McCrae is hard at work at his new job, and it is a really exciting time for the both of us. There's nothing better than not only growing, but growing together. Which is exactly what we are doing. Now… if only I can find cute snow pants for a Minnesota Christmas!
BBN: Thanks, Amanda! Best of luck with the new website.
Amanda has been posting a lot of pictures of the products from her website as she tries them out and gives them her stamp of approval. Check them out below and then visit her site, TheRoyalMafia.com, to see what she's got to offer there.
click images to see full-size