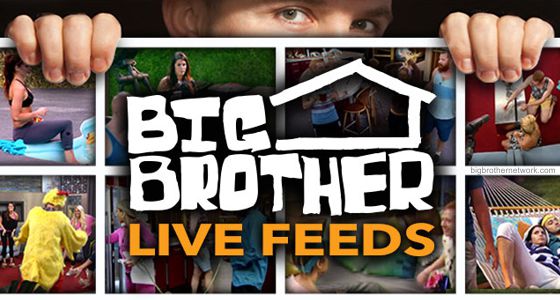 We're down to the last month of Big Brother 16 and that means you can watch the entire season of Big Brother with just one single month's pass to the Live Feeds for $9.99.
If you haven't signed up yet then you can check out the Free Trial to get a 2-day access pass and see what's been doing on. If you keep your Feeds then you won't have to worry about renewal charges as CBS cuts off all renewal billing when the season wraps up.
We're looking at a September 24, 2014 season finale so we've still got just under four weeks of time to watch the HGs compete and scheme as we work towards the end. That of course promises its own craziness with the Final HoH endurance comp which should be on the Live Feeds as is typical.
Along with watching all that remains in Big Brother 16 you can rewind to watch every minute from the entire season so far using the Feeds' Flashback Archive feature. You can pick any day, hour, and minute across any of the four camera views to re-watch big events that you may have missed.
If you needed any other motivation to test out the 48-hour free trial, for everyone who signs up through our links & banners we receive a referral fee from CBS to support our writers and efforts.
So thank you to anyone willing to check them out to enjoy this weekend's Veto drama and another thank you to all the readers who already gave them a try through our site. It's greatly appreciated!