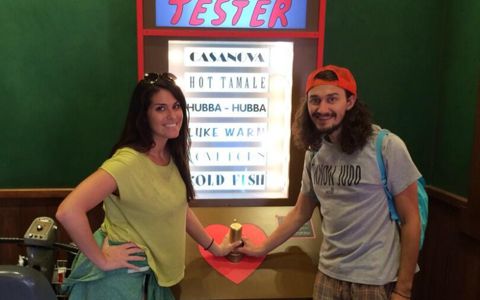 Many Big Brother fans have closely followed the BB15 relationship of McCranda, McCrae Olsen & Amanda Zuckermann, but now there's a new update that could disappoint a lot of their fans even more than McCrae cutting his long hair!
According to Amanda, who shared the message on Twitter this weekend, the era of McCranda has come to an end:
After a lot of thought and discussion, McCrae and I have decided that it's in both of our best interest to continue our relationship as friends.

There is no ill will, he is a very important part of my life, and I will always love him, and what we shared. Thank you for respecting our decision.
Just a few weeks ago Amanda pranked followers that she and McCrae were engaged, so it's possible this is another prank, but considering the nature of the discussion I'd tend to believe her this time. Scrolling through McCrae's Twitter account doesn't reveal any explicit comments on the relationship of possible breakup.
We're sorry to hear the Big Brother couple may have split, but wish them the best of luck whether its together or apart.
Check out these pictures shared by McCrae & Amanda leaving Big Brother.
click images to see full-size