Ready to kick off the Big Brother 17 Live Feeds preseason content? We've got a members only event coming up today on the Feeds with Big Brother winner Derrick Levasseur and a quick sign-up will get you registered and ready to join today's events and everything coming up.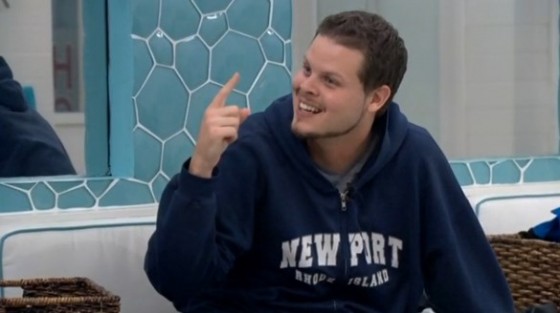 Following in the path of last year's Early Bird preseason content we're seeing CBS deliver two sets of web chats with Houseguests from the previous season. This is all in the build up to next week's reveal of the Big Brother 17 cast and soon after the release of our interviews with them.
Derrick Levasseur carefully walked his way from the front door of the Big Brother house to the winner's circle last season and took home more winnings in a single season than any other player. We've heard from him in our exclusive open letter to the BB17 cast and now he's ready to chat with you.
Starting today at 1:30 PT (4:30 ET) you can crank up your Live Feed account and settle in with your best questions and Derrick will be ready with his answers. Don't have your Feeds yet? No problem. CBS has them on sale for $5.99/month with a 1-week Free Trial so sign up now and be ready to join in.
Update: Derrick's chat flew by quickly today, but Big Brother Access managed to catch almost the whole thing. Here are a few of the highlights, but you can catch the full transcript here.
Q: If they ever asked you to play again, would you consider it?
A: I would consider playing again but it would have to be the right situation for me and my family.
Q: Is a social game or a competitive game more important?
A: I think social game is more important. I only won 4 HoHs and still remained off the block all summer. That should tell [you].
Q: Is Derrick still a cop?
A: Yes, I am still a cop.
Q: What would you do differently if you were to play another season?
A: If I played another season, I probably wouldn't have the luxury of throwing comps anymore.
Heh. I'm sure he'd have to play a much different game if he ever came back. Just think how much Dan changed his game upon returning to the house. It'd be fun to see what Derrick 2.0 would deliver. Maybe one year we'll find out.