I am thrilled to introduce the reigning champ of Big Brother, Derrick Levasseur, as a new guest writer here on BigBrotherNetwork.com for the BB17 season. And what better way to kick off the Big Brother 17 season than with an open letter from easily one of the smartest players this game has ever seen to the new season's upcoming cast on how to prepare themselves their families.
Right now those potential Houseguests are going through the final selections and readying themselves for both a major opportunity and challenge. So take a moment to hear advice straight from the man who won it all and more than any other HG in a single season of Big Brother. – Matthew Boyer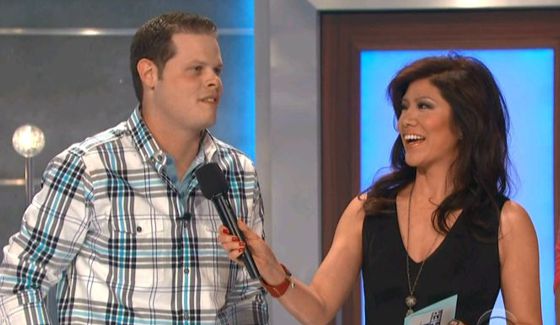 Dear Future Houseguest,
First off, congratulations if you are fortunate enough to still be in the running for a spot on Big Brother this year. If you're lucky enough, in a few weeks you will have a camera crew show up at your door with a plastic key that will change your life forever. Make no mistake, it's an absolute privilege to be selected as a cast member and you should keep this mentality through the entire game. This will help you to stay grounded and remind you to cherish every moment because before you know it, the experience will be over.
Before packing your bags, there are a couple things you need to take care of before you leave. First and foremost, it's your family. Whether you have a significant other, children, or still live at home with your parents, you need to make sure that they are prepared for this experience. Although you are going to be in the spotlight, your family is not off limits to the love or hate that will come their way while you are in the house. Your family obviously loves you and their natural reaction will be to defend you.
Make sure they don't. Sit them down and let them know that YOU will handle it when you get home. No social media battles, TV interviews, or responding on podcasts. Encourage them to sit back and enjoy the show as you strategize your way to $500,000.
This is a rare and unique experience for them as well and you need to make sure they know that. Once you have the family situated, you need to prepare yourself for this crazy game that you are about to play. As with anyone who wants to be successful, you need to study!
If you are reading this letter and you haven't begun already, you're not starting off on the right foot. So how do you study for Big Brother? Start by watching as many seasons as you can. I would recommend watching some of the more recent seasons because you'll probably see similar competitions during your time in the house.
Next, you have to develop an approach to how you will play the game. Notice I didn't use the word "strategy"? That's because there is really no way to have a solid strategy before you enter the house. With the constant changes in format and the unpredictable twists, it is better to have an approach to how you will conduct yourself. This entails developing your backstory, improving your interpersonal skills, and, last but not least, fine-tuning your appearance (I think we can all agree that recent seasons have proven appearance can have a big impact on how you are perceived by other houseguests). These facets of your game are something you will always have control over, regardless of what is thrown at you.
Once you are in the game and it comes to strategizing, you have to be able to adapt. Be ready for anything and develop your strategy as the game presents itself. If you are able to do that in conjunction with a solid approach to your conduct with others, you are setting yourself up to go deep in the game.
While spending your time in the house, try to enjoy every moment. When you are woken up by loud music to do an early morning diary room session, embrace it. There's a large group of people on the feeds at that very moment who would love to be in your position. Enjoy the competitions even when they're long and difficult. Remember that there are hundreds of people behind the scenes who put in long hours just so you could take part in that particular game. After all, it's not often that we as adults get the opportunity to hang on a pole and have barbecue sauce poured all over us (well, maybe some of you do).
Finally, this entire experience will be recorded for you to watch at a later time. Don't create a situation where you're sitting back, watching the show and regretting the fact that you didn't take advantage of this once in a lifetime experience.
Go into that house, play YOUR game, live in the moment, and savor every second that you're in there. Do that and regardless of the outcome, you'll have no regrets…
– Derrick
Join Derrick for a live, members-only chat next Wednesday, June 10th on the Big Brother Live Feeds, part of CBS's preseason content as we ramp up for the new season premiering June 24th.
Get all the early bird preseason details for the Live Feeds and sign-up now for the $5.99/month deal so you can catch Derrick in his All Access fan chat! Follow Derrick on Twitter for even more fun.