Big Brother After Dark is set to splashdown this season following the two-night premiere of Big Brother 17 on June 24 & 25, 2015 but you might not recognize the name of its new home.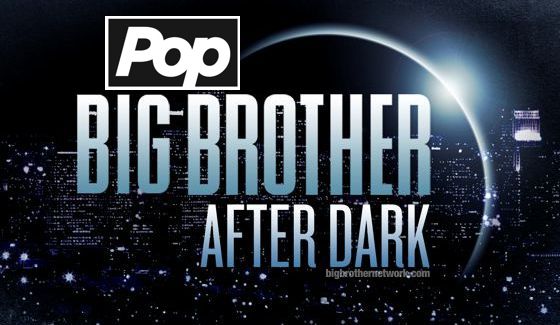 Unfortunately for fans, "After Dark" is not going back to SHO2 for BB17 where it formerly ran without censoring and had limited interruptions. Instead BBAD will be airing on the newly rebranded "Pop" channel now that TVGN doesn't exist.
Fans will remember TVGN as the latest home of the now seemingly nomadic show, but they won't find that channel in their listings anywhere. The new "Pop" channel has taken over the duties of the now defunct TVGN and that includes Big Brother After Dark. We're anticipating similar limits to the series here as we did in the past few seasons on TVGN since Pop is not a premium channel like SHO2.
With the two-night premiere holding off the launch of the Live Feeds (sign-up now for your BBLF preseason content) until the end of the second night I think we can expect the same for After Dark.
Pop didn't respond to my request for comments on the new season so I'm left with speculation, but we'll update for official details once they're ready to share. In the meantime, you can check the Channel Finder at poptv.com to see if you can watch.
Do you plan to get your Big Brother fill through just the episodes & uncensored Big Brother Live Feeds or will you be relying on After Dark?