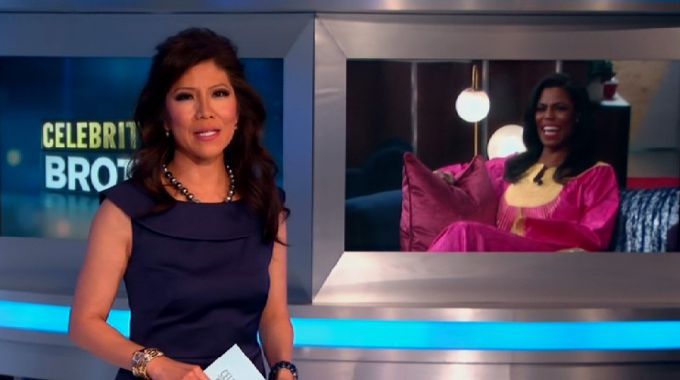 Ready for the next eviction on Celebrity Big Brother? It was time for another live show where the Houseguests decided who was voted out last night and sent home next. "But first," we need to get to that mysterious Veto twist! Which power did viewers pick to wreck havoc on the game?
That twist could really mess up some plans this round and that's pretty fun for us to not know what's going to happen with all the possibilities involved. There are three powers and not all of them have to be used no matter what viewers picked. Our readers picked the VIP Veto and that could really change things up, or have zero impact. Read on to see what won the official vote!
Don't miss this week's eviction episode! You can stream it live on CBS's All Access in most markets across the US so you don't have to miss any of the fun even if you're out tonight.

First up is the Veto twist reveal before the competition plays out live. Once we're through that chaos it'll be time for the live vote and eviction. From there we'll likely go back to the Feeds without an HoH and await those Big Brother spoilers overnight.
Veto Twist:
So now Omarosa knows if she renoms someone the Veto holder doesn't like then he/she can change it up again. Well that was dumb for them to reveal the power before Omarosa made that pick!
Power of Veto Competition:
Omarosa (HoH), Ross (Nom), & Brandi (Nom)
Players picked: Mark, Marissa, & Metta
Veto winner: Ross (just barely beat out Omarosa)
Power of Veto Ceremony:
Veto power is used by Ross on Ross (of course)
Omarosa renoms Metta
Ross does NOT use the VIP power a second time
Final nominations: Metta & Brandi
Now that we've got the final noms of the week it's time to get to the vote.
Celebrity Big Brother Results – Round 5 Votes:
Ross Mathews votes to evict: Metta
James Maslow: votes to evict: Metta
Mark McGrath votes to evict: Metta
That's enough votes.
Ariadna Guiterrez votes to evict: Metta
Marissa Jaret Winokur votes to evict: Metta
By a vote of 5-0, Metta World Peace has been evicted from Celebrity Big Brother.
Head of Household Competition:
After the show, we'll be racing back to the Live Feeds for the HoH spoilers and eviction fallout then it'll be time for the next rounds of planning on this round's target. Grab the Free Trial and join us there!
Want more? Download our free Big Brother App, join us on Facebook & Twitter, and get our Email Updates! We'll keep you updated with the latest news and our in-depth reviews of the season.