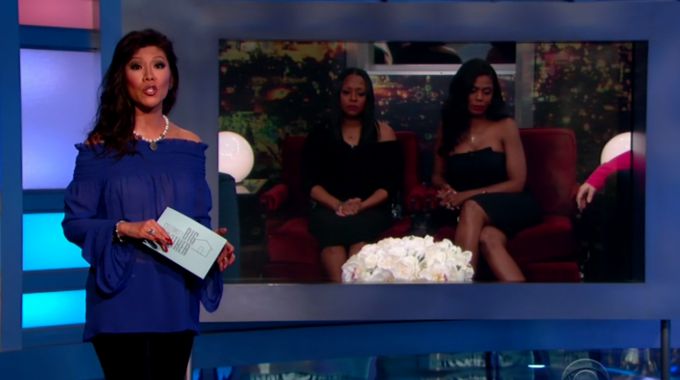 Ready for the next eviction on Celebrity Big Brother? It's time for another live show where the Houseguests must decide who will be evicted and sent home next. These celebs are playing the game hard making this surprising for it to only be the second round of the season. Hopefully Big Brother 20 HGs are taking some notes, whoever they are!
Before we get to all the excitement of the live vote we still need find out who will win the Power of Veto and which HGs will be the final noms of the week. Tonight's show is only one hour so there's a lot to do but that won't include the next HoH competition. HGs confirmed yesterday that we won't see those on the live comps, but hopefully the next one doesn't take 6.5 hours of down Feeds to get the results.
Don't miss this week's eviction episode! You can stream it live on CBS's All Access in most markets across the US so you don't have to miss any of the fun even if you're out tonight.

Power of Veto Competition:
Ross(HoH), Keshia (Nom), & Omarosa (Nom)
Players picked: Ari, Marissa, & Shannon
Round 1: Keisha correct, Ross eliminated
Round 2: Shannon wrong & eliminated, Omarosa moves on
Round 3: Marissa correct, Aria eliminated
Round 4: Keshia wrong & eliminated, Omarosa moves on
Round 5: Marissa correct, Omaroa eliminated
Veto winner: Marissa
At the end of the competition Keshia was crying to Marissa, Ari, Brandi, and Omarosa. Sounded like she was discussing missing her daughter. This was her same talk this morning when she asked to be evicted so she could go home to her baby.
Power of Veto Ceremony:
Veto power is NOT used.
Final nominations are Keshia & Omarosa
Now that we've got the final noms of the week it's time to get to the vote.
Celebrity Big Brother Results – Round 2 Votes:
Shannon Elizabeth votes to evict: Keshia
Ariadna Guiterrez votes to evict: Keshia
Brandi Glanville votes to evict: Keshia
James Maslow: votes to evict: Keshia
That's enough votes. Keshia is evicted.
Mark McGrath votes to evict: Keshia
Marissa Jaret Winokur votes to evict: Keshia
Metta World Peace votes to evict: Keshia
By a vote of 7-0, Keshia has been evicted from Celebrity Big Brother.
Head of Household comp will decide who is in control next but we'll have to wait a little longer for those results. We'll keep an eye out for those spoilers from the Feeds so be sure to keep checking back in.
Update: HoH spoilers are in! Find out who won the comp.
After the show, we'll be racing back to the Live Feeds for the eviction fallout and the next rounds of planning for this round's target. Grab the Free Trial and join us there!

Want more? Download our free Big Brother App, join us on Facebook & Twitter, and get our Email Updates! We'll keep you updated with the latest news and our in-depth reviews of the season.