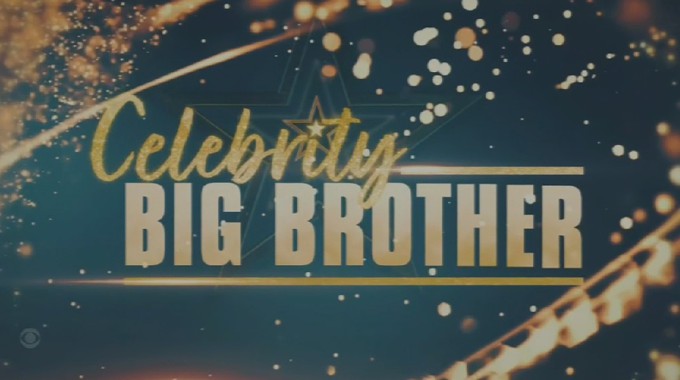 Celebrity Big Brother returned last night with a TWO-hour episode including the Veto comp, ceremony, and live eviction vote last night. Get ready to find out who was voted out last on Big Brother!
We're just days away from the season finale on February 23rd and yet we still have a third of the episodes left to go for CBB3. It's going to be a busy few days here and it all starts with tonight's eviction show to kick off four straight nights of Big Brother shows. My goodness.
Carson is on the Block, again, and this time his blockmate is Lamar after Todd made the surprising move to not send Cynthia to the chopping block along with Carson. Now's there a chance to see both Cynthia and Carson survive the round, but it won't be easy. Come on, let's see if they can work it out. Hint: the plan involves Cynthia being successful at something related to Big Brother.


First up we've got the Veto competition replay and with only six HGs left, everyone gets to participate. The comp already was held days ago, but now it's time to see what went down.
Celebrity Big Brother 3 Results – Round 5 Veto Comp:
The competition is extremely basic. It's three-card monte on the screen with HGs guessing where the smiley face is hidden. No seriously, that was it.
The Veto holder will have the chance to change up those nominations or leave them just as they are.
Celebrity Big Brother 3 Results – Round 5 Veto Ceremony:
Miesha did NOT use the Veto
Final noms: Carson & Lamar
It's time to vote! There are just three decisions made tonight in the Diary Room and that means there's no tiebreaker either. Two votes is all it takes to head out the door.
Celebrity Big Brother 3 Results – Round 5 Votes:
Miesha votes to evict: Carson
Cynthia votes to evict: Lamar
Todrick votes to evict: Carson
By a vote of 2-1, Carson has been evicted from the Big Brother house.
Voting is now open for America's Favorite HG on Celebrity Big Brother! Find out how to vote for Fav HG and cast your vote in our unofficial poll too!
With another HG evicted on CBB3 we're down to just five players and will soon need another HOH. We'll get those results later from the Feeds tonight and update everything here.
Celebrity Big Brother 3 Results – Round 6 HOH Comp:
After the show, we'll be heading back to the Live Feeds to watch the fallout over who was evicted and the start of the next rounds of planning for the next target. Grab the Free Trial and join us there now!
Reminder: Next live eviction is coming up Monday night (9/8c) after Saturday and Sunday's episodes (8/7c)!
Want more? Download our free Big Brother App, join us on Facebook & Twitter, and get our Email Updates! We'll keep you updated with the latest news and our in-depth reviews of the season.