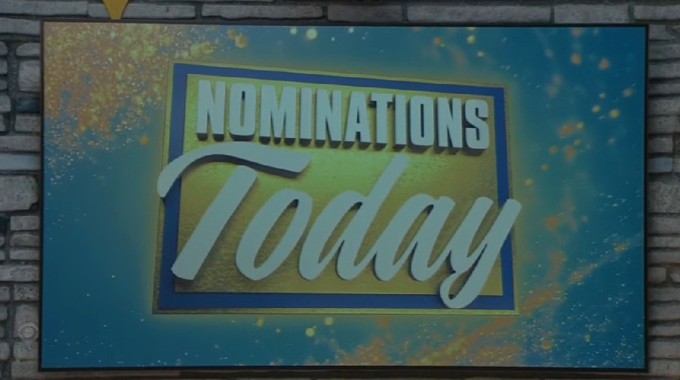 We've got your nomination spoilers in Round 4 of Celebrity Big Brother 3 as the new Head of Household took over following Friday night's endurance competition with surprising results of its own. Now after a busy day on the Feeds we might have some more surprises coming our way on CBB3.
Earlier this afternoon we saw Miesha and Todrick start running their plan to turn Carson and Cynthia on Shanna. Well that could never work, right? Right?? Oh my. Carson and Cynthia appear to have eaten up what Miesha and Todrick were serving, but it hasn't quite changed the path just yet as far as these nominations.
Celebrity Big Brother 3 Round 4 Nominations:
Carson nominated: Miesha and Todd
So Todrick and Miesha appear to have Cynthia and Carson concerned that Shanna is a snake in the grass, but Meisha's plan was that she would still go on the Block, preferably with Todrick so he'd definitely play for Veto, and then they could blindside Shanna and send her out as a renom. Well, Carson seems to have wanted to stick to his deal of not putting up Todrick after they agreed to that on the wall.
And since the Noms ceremony, it's become clear that Cynthia is not just concerned about Shanna, she's full-on convinced. It's sad just how gullible Cynthia has become today over this, but she fully believes the tricks from Miesha and Todrick. Good gameplay by those two, but just terrible foolishness from Cynthia.
It's another super short round of Big Brother here with the next eviction on Monday night (and another episode on Sunday), so there isn't much time to resolve this craziness, but you never know. Will Carson fall for their trick? Could Shanna stop this before it takes over? Should be a fun weekend to watch your Live Feeds!
What do you think of these picks? Smart choices by the HOH or a missed opportunity? Share your thoughts below.
Don't miss another Big Brother spoiler! Download our Big Brother App and join us on Facebook & Twitter for more all season long.