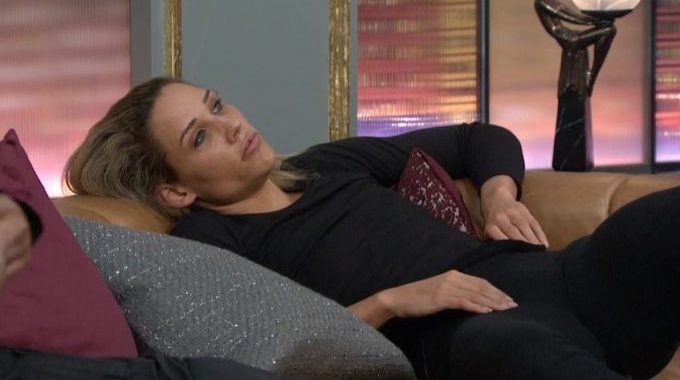 The F5 on Celebrity Big Brother 2 kicked off finale week by competing in the final Power of Veto comp of the season on Monday. We have the results of the final POV and an idea of what will happen during the POV Ceremony. While we aren't completely sure when the POV Ceremony will happen, you can get the details of the plan below!
When the Celebrity Big Brother live feeds came back up just before 9 PM BBT, it was clear that Lolo won the POV. Shortly after the feeds came back up, Tamar approached Lolo about what she was going to do. This was mostly because Tamar was worried about being backdoor'd this round. I think that her guilty conscience about wanting to backdoor Lolo was getting the best of her.
Last night around 11 PM BBT (cams 1 and 2), Lolo talked with Tamar and Ricky about what they were going to do. Tamar spent this time trying to convince Lolo that keeping Kandi was a better idea, but Lolo spent this time trying to explain to her that keeping Kandi only benefitted Tamar and Ricky. Lolo tried to explain that Kandi was a bigger threat competition wise and Kandi flat out told Lolo that she wasn't taking her to F2 if she won, but Tamar doesn't want to chance Dina winning the final HOH and taking the money in the end.
This conversation ended with Lolo telling Tamar and Ricky that she is most likely not going to use the POV and her and Tamar will have to come to a decision on who they vote out. Lolo could force her hand and use the POV to save Dina and force Ricky to break the tie between Tamar and Kandi if she really wanted to keep Dina in the house for the easy win.
What do you think Lolo should do with the POV? Who do you think they should take to F4?