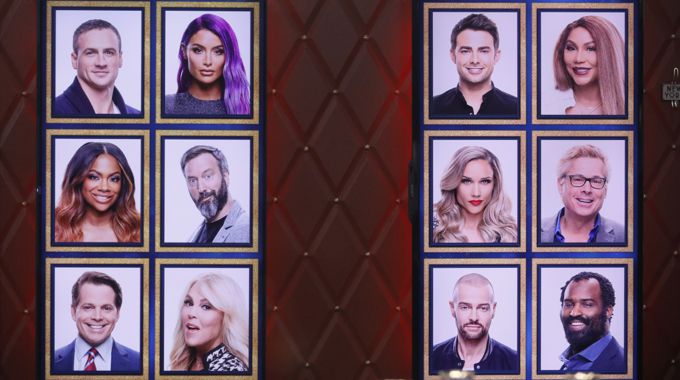 Tonight's Celebrity Big Brother 2019 episode is going to catch a lot of fans off guard. The end of the last episode left us with the seemingly final noms of the round as Jonathan, Tom, and Anthony but we've got some changes ahead. CBS teased a twist could be sending two HGs home but they didn't tell viewers much more to prepare them. So what's ahead is chock full of spoilers for the week so tread lightly if you're trying to avoid what's really going on.
Anthony left the Big Brother house on Monday and tonight is our first eviction. So it sounds like he walked but the HGs have also mentioned there was an entire competition built around his departure to make it seem like this was a planned twist. Either way, the Mooch is gone.
After he left Kandi was named by Ryan as the new nominee and then yet another Veto comp and ceremony were held. That's only fair to give Kandi a shot at saving herself. It didn't work out for her though and Kato snagged that power only to use it on his ally Tom, leading to a renom of Joey.
So there we are. The final noms of the round are Joey, Kandi, and Jonathan.
Since that happened on Wednesday we've heard plenty of talk in the house over who should be the one to go. Jonathan has led the pack in those conversations but last night Tom made a renewed push to save Jonathan. He feels Jonathan could join him and Kato but no one seems to be buying what Tom is selling. Even after arguments with Ricky Tom tried another go at the vote flip but it still failed to gain traction.
Tonight there will be seven votes with three nominees and Ryan watching as the outgoing HOH. There could still be a tie (3-3-1) so Ryan could get involved and if he does then he'd save Jonathan for sure, but otherwise, Jonathan looks endangered on Celebrity Big Brother.
Right now we've got 4 votes against Jonathan with Ricky, Lolo, Natalie, and Tamar. That's all that's needed but with that happening, I'd watch for Kato going with the group vote against Jonathan which means Tom will probably follow suit as well. Dina is unlikely to vote against Jonathan but otherwise I'd expect a near clean sweep against him.
Once the vote is over the HGs are preparing for a Live Feeds Endurance HOH Comp! You can watch it all play out on All Access Big Brother Feeds so be sure to grab the Free Trial and watch along with us for all the action. That should start around 9PM ET once the live show ends so don't miss it!
Who do you think will be voted out? Cast your vote now in our poll below and share your reasons why.