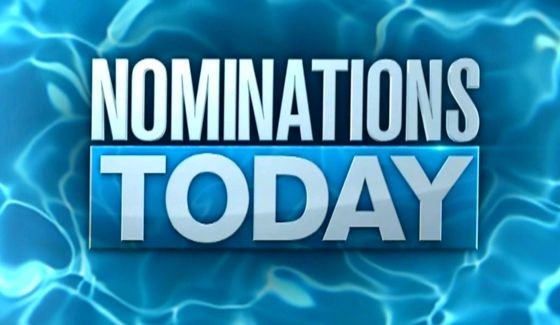 Nominations are in for Round 4 of Celebrity Big Brother with the spoilers from the Feeds as the Houseguests anxiously awaited the decision of their wild-card leader for the round. Who would she target and what is she really up to with these nominations?
After waiting through Omarosa's internal deliberations last night over the chess board we finally heard her talking things through with the other women. She spoke with Marissa, Ari, and Brandi, telling them she wanted to bring back the ladies' alliance. Her target would be Ross and she'd need their help to get him out. To keep their votes available Omarosa said she'd send Mark to join Ross, but that plan didn't last too long.
Celebrity Big Brother Round 4 Nominations:
Omarosa nominated: Ross & Brandi
Later after the original plan was announced we saw Omarosa talking with Mark. They agreed to a F4 deal with him, her, James, and Metta. That deal included her not nominating him and he would return the favor of safety next. That opened up a spot for Brandi on the Block with Marissa waiting in the wings.
When the Feeds return (Flashback to 6:30 PM BBT 2/17 all cams) and you'll get Ross defending himself saying he doesn't have a F4 with the whole house. Brandi says she wants to know who exposed her F4. Omarosa says she just had to say something dramatic instead of something plain like breaking up the pairs. Ross says that would have at least made sense.
Who would you rather see go this week? The next eviction is coming up on Monday night (8/7c) but don't miss Sunday's (8/7c) episode too!
Download our Big Brother App, join us on Facebook & Twitter, and get our Email Updates for more!
Grab your Live Feeds Free Trial to watch the next week for free then keep it for $5.99/month. That's only 20 cents a day for 24/7 access to Feeds content and we're down to the last month.