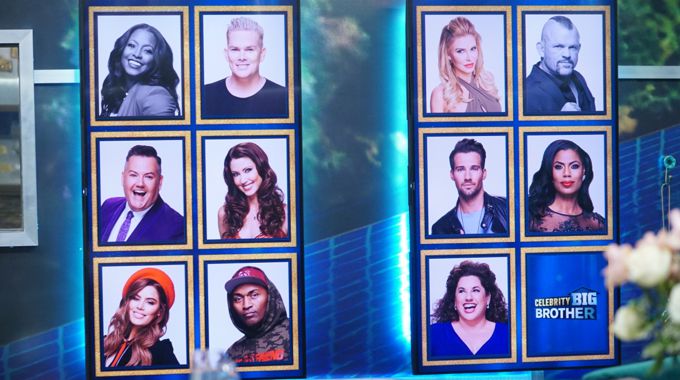 Who is going home tonight on Celebrity Big Brother? Compared to last week's Keshia-chaos this one is a walk in the park to predict as the HGs are set on this week's target and quite frankly, the target is ready to get on out of there too.
James and Shannon started out the week on the Block but after the Veto comp & ceremony wrapped up we saw James free from the danger of eviction and Shannon now sitting beside Mark for this week's big vote. Mark isn't too worried though and he shouldn't be.
There will be six votes this week which means either of the noms needs a solid four to avoid a tiebreaker. In the case of a tie Ari will have to step in and she'll be sending Shannon out the door if the choice comes to her.
I don't see us getting to a tie though. Just as we discussed yesterday the votes are stacked against Shannon. Ross and Marissa are definitely voting out Shannon and Ari really wants her to remain the target so we should expect Brandi to go along with it.
Brandi has several times said she feels bad about Shannon going, so if there was a crack in the line to exploit I do think she'd have at least a small chance at getting Metta, Omarosa, and James to change up their votes. It won't happen, but that's where I'd be aiming my efforts.
And as before, even if she got those three she'd need to flip Ari. To avoid that Shannon would need Brandi who won't flip against her close ally Ari. At least not with Ari's agreement.
Shannon Elizabeth will be evicted from Celebrity Big Brother tonight going out in 9th place.
Once she's gone it'll be time to battle it out in the first Live Feeds Endurance HoH competition of the season! We'll get to watch it all play out on the Feeds so be sure you're signed up with the Free Trial to get that going at the end of tonight's live eviction show (8/7c).

Anything could happen tonight so nothing is settled until the next HG is out the door and talking with Julie Chen. So who do you think will be evicted tonight on Big Brother? Vote now in our poll below and share your thoughts on why.