Last night on Big Brother 16 the first set of Houseguests for the 2014 summer season moved in to their new home, but it won't be all fun and games. Okay, well it will be for us, but for them the Big Brother competitions start now.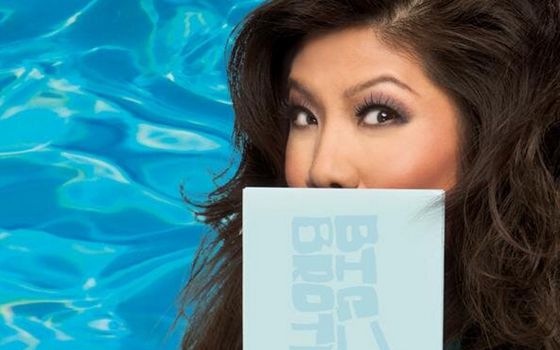 I am live blogging the full season premiere episode here on the site tonight too, but this post will hold your quick highlights on who won any challenges and what sort of twists and spoilers are revealed for Big Brother 16.
Join us on Facebook, Twitter, and by Email Updates for all the latest Big Brother news!
On Wednesday night we got a huge set of spoilers from CBS in a reveal of the first HoH competition. Not only did we see what the HGs would face to become debut Head of Household, but also what happened when it came time to move in!
Now we get to watch it all unfold in way more than that short video clip they shared.
Houseguests Move-In:
Joey
Donny
Cody
Frankie
Amber
Devin
Paola
Nicole
Joey was the first HG in tonight and as we all know, that person has NEVER won before! Is she cursed?
Head of Household Competition – "Go Fly A Kite":
It's an endurance comp a la "China Shop" last season. Gotta keep walking on a rolling cylinder. Last HG standing wins HoH.
Paola is the first down
Joey is down
Nicole falls next
Donny falls
Devin is right behind him
Cody is next!
Amber decides to throw it..
Frankie wins Head of Household!
Season 16 Twists revealed:
Julie tells Group-1 that "just because you're HoH, doesn't mean you're safe."
Julie reveals another 8 HGs coming in, another HoH crowned, but only one HoH will remain at end of week.
Team America will be a 3-person alliance and we'll vote them in over first three weeks. First member revealed on Thurs.
What did you think of tonight's Big Brother 16 premiere? This season holds a lot of promise for me and I've very excited for what's ahead of us. Especially with another premiere episode tomorrow night. BB16 is back on Thursday night at 9PM ET/PT for part two of the 2-Night Move-In Event.