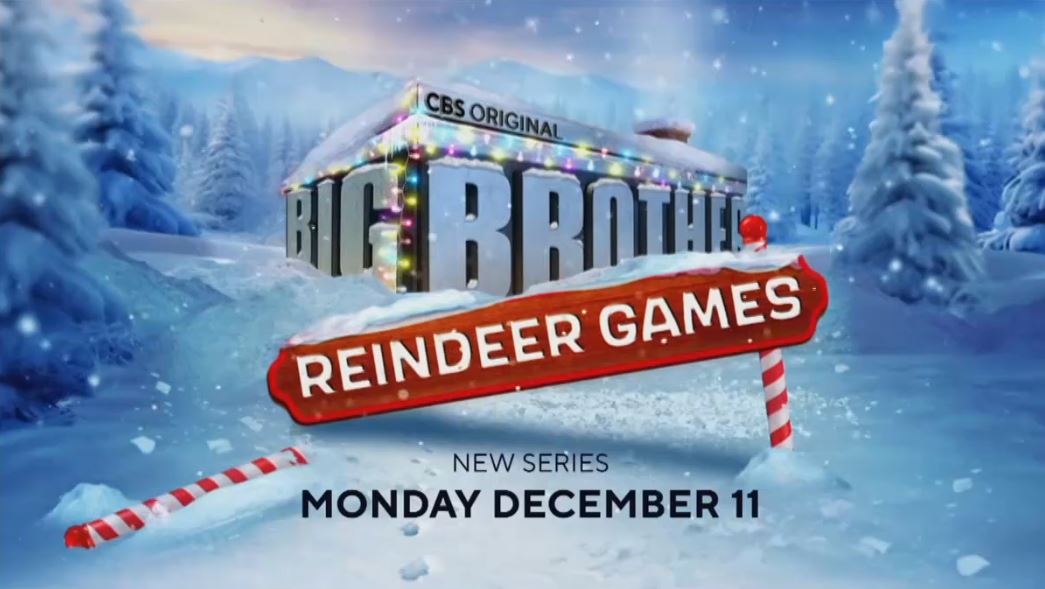 CBS is introducing a brand new Big Brother mini-series called Reindeer Games for the winter 2023 schedule. The new show will run for just two weeks this December and feature past Houseguests, three Santa's Helpers, and no host (we'll miss you, Julie!). There's no shortage on the prize money though with $100K on the line for a short stay compared to a regular season.
And speaking of stays, there aren't any of those either! Yes, the visiting HGs will arrive to Studio 18 and compete in the Big Brother backyard (and probably the competition annex too) and then they'll head back home. So late night hangouts or plotting against fellow Houseguests. In fact, there won't even be Big Brother Live Feeds for the Reindeer Games series!
So this is going to be a very strange and different sort of set up for the season but we're ready to try it out and see what we get with these six new episodes coming up in December 2023 on CBS.
Big Brother Reindeer Games' Cast:
CBS will soon be revealing with former HGs will be returning for the series and Julie Chen teased that one of the Big Brother 25 Houseguests will be on the roster. That's all we know on that part of the game so far, but we also know that three other HGs will be there as host stand-ins of sorts, they're just not being called hosts but rather "Helpers" (or Elves?).
Tiffany, Jordan, and Derek X will be filling that role and it's yet to see what they'll be doing as the "Helpers" but I'm guessing it'll be similar to what the Veto comp hosts do each week with reading off the cards.
Big Brother Reindeer Games Schedule:
Six quick episodes is all we get for the Reindeer Games show with four of them being one-hour runs and the bookends going for a full two hours.
Monday Dec 11th (8-10pm)
Tuesday Dec 12th (9/8c)
Thursday Dec 14th (8/7c)
Monday Dec 18th (9/8c)
Tuesday Dec 19th (9/8c)
Thursday Dec 21st (8/7c) – Finale
Big Brother Reindeer Games Live Feeds:
Nope! There will be no Feeds on this one so we'll be tuning into the episodes to see what's going on. With no one living/staying in the Big Brother house it kinda makes sense but that's still a bummer! That's alright though because we expect to be catching up on the next summer season when that returns.
Want more? Join us on Facebook, Twitter, and get our Email Updates for Big Brother Reindeer Games!
Latest Big Brother Reindeer Games News & Updates:
We are down to less than two weeks until CBS debuts its new Big Brother spinoff of Reindeer Games with the first episode airing on Monday, December 11th for a two-hour premiere. Much of the
[...]
The new spin-off series for Big Brother is arriving in December 2023 and if you blink you'll miss it! Just six episodes await us with this new Reindeer Games sidequest to the Big Brother family
[...]
Confirmed! Big Brother Reindeer Games is coming to play this winter. Starting Monday, December 11th there will be nine players gathered in the Big Brother House for six episodes with the season ending Thursday, December
[...]