It's Double Eviction time for Big Brother Over The Top and we're ready to roll through tonight's results as we wait to find out who will be the two Houseguests evicted, who becomes the intermediate Head of Household, and which Houseguest wins the coveted PoV Care Package. Busy show ahead!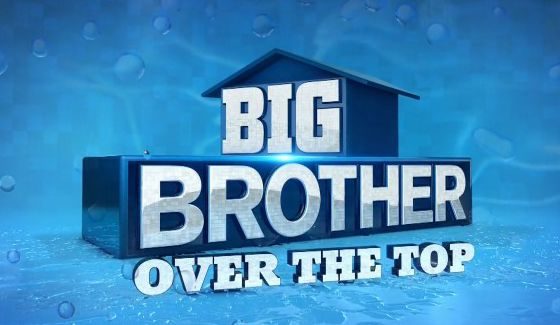 BBOTT is no regular Big Brother season so don't expect a regular Double Eviction here. Instead things are kicking off two hours early at 8PM ET (5PM PT) and then we'll see a hold in the middle of the events to help decide which HG will win the Veto in a one-hour voting window for the latest ACP.
So who leaves first tonight? We've got Alex, Morgan, and Whitney on the Block and the LNJ controls the vote even against America's VTE results arriving during the first round of events. That should make things pretty easy to predict, but as for the rest of the night we've got some unknowns.
Ready to find out who was voted out and who takes control next? Here is our live recap for Wednesday's show with the latest BBOTT results. You can download our Big Brother App, find us on Facebook & Twitter, and get our Email Updates so you never miss anymore Big Brother spoilers.
BBOTT may be not be on TV, but we've still got the same weekly live show episode and the events to go along with it so it's time to get the vote rolling and send one of these Houseguests on out the door. Remember there is no Jury this year so all the evicted HGs, not just the first few, will be sent on home when their game is over. Let's find out who that will be tonight.

Want to watch tonight's live eviction & HoH competition for Big Brother Over The Top? Sign up now for the Free Trial and get your Live Feeds rolling to see this all play out. You can even watch things streamed to your TV so it feels more like a regular CBS episode, but without all the commercials.
Big Brother OTT Week 6 Votes:
Kryssie votes to evict: Alex
Justin votes to evict: Alex
Danielle votes to evict: Alex
That's enough votes. Alex has been evicted.
America's Eviction vote: Alex
Alex Willett was voted out 4-0-0.
Rachel Reilly returns tonight to host the next Head of Household competition so get ready to see how that all plays out (and which HGs know enough Big Brother to recognize this former HG & BB winner!).
We don't know for sure when this next comp will be held, but the HGs are studying items they watched on the screen from the "Big Brother Shopping Network." These were a series of items from the season so far from comps, etc.
Big Brother OTT Week 6.5 HoH:
Round 1: Everyone gets a point
Round 2: Everyone gets a point
Round 3: All but Justin get a point
Round 4: Everyone gets a point
Round 5: Everyone gets a point
Round 6: Everyone gets a point
Round 7: Everyone gets a point
So Justin is out since he was a point behind. The four ladies will do a tie-breaker now. They have to estimate the total amount for all 5 items plus shipping combined. Closest without going over wins.
Tiebreaker results: Danielle was the closest with her $99 guess to the real answer.
Danielle wins HoH!
So Danielle will obviously put up Morgan and Shelby. No surprises here. From there it'll come down to the ACP and Veto results. If Morgan gets the ACP/Veto then Shelby goes. If anyone of the other three (Danielle, Justin, or Whitney) gets the ACP then Morgan is most likely to go.
While we wait for the next round of events, vote now in our poll here then be ready for when CBS opens the official poll here. Update: Voting opened at 7PM PT & will run for 1 hour. Hurry & vote!
Whoever gets this Care Package effectively wins the Power of Veto this round as there's no comp for that and it will instead be decided between Danielle, Justin, Whitney, and Morgan as the only four who can receive it at this point.
Big Brother OTT Week 6.5 ACP:
Morgan reads the rules/details and we discover Morgan can *NOT* be nominated. Normally a Veto lets you come down and prevents renom, but they're making it prevent an initial nom, something a Veto doesn't do but Veto usually doesn't go to someone before a meeting. So now the Veto has been extended to provide safety for the week AND voiding a nomination. That means she'll be safe and can save Shelby as well when she's nominated in a minute. An LNJ will go home in the second round of the DE!
Oh geez, they're doing the Safety Ceremony tonight. Such a slow paced Double Eviction night. They could have just had Danielle name her two noms since it's all done at once instead over two nights, but nope.
Big Brother OTT Week 6.5 Safety Ceremony:
Big Brother OTT Week 6.5 Nominations:
I can't imagine Morgan will use her Veto now but we'll see what happens next. Justin is the target as discussed between Danielle, Morgan, and Shelby who agreed to work together on this. Shelby would prefer Whitney out for revenge but agrees to vote out Justin.
Big Brother OTT Week 6.5 Veto Meeting:
Morgan did not use the Veto. Justin & Whitney still the noms.
There will be no America's Eviction Vote this round due to the time constraints so it's all up to the Houseguests as to which of the two nominees will be evicted this round.
Big Brother OTT Week 6.5 Votes:
Morgan votes to evict: Justin
Kryssie votes to evict: Whitney
Shelby votes to evict: Justin
Jason votes to evict: Whitney
Tie! Danielle will have to break it.
Danielle tiebreaker: Whitney
Whitney Hogg has been evicted from BBOTT by 3-2.
Houseguests are now preparing for a Head of Household competition with individual performances. This could run a long time. Follow our HoH comp live updates here.
What do you think of tonight's results? Are you happy with how the vote went? Don't forget that Have-Nots is over but we'll still be picking a third nominee for next week so keep checking back for details.