We're preparing for the first Big Brother Over The Top live weekly show with the eviction and follow on HoH competition and it airs only on All Access so make sure you're ready for the show! Things kick off at 7PM PT and we'll be here to recap it all.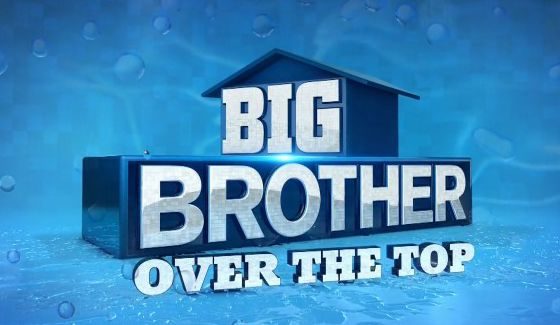 BBOTT may be not be on TV, but we've still got the same weekly live show episode and the events to go along with it so it's time to get the vote rolling and send one of these Houseguests on out the door. Remember there is no Jury this year so all the evicted HGs, not just the first few, will be sent on home when their game is over. Let's find out who that will be tonight.
Ready to find out who was voted out and who takes control next? Here is our live recap for Wednesday's show with the latest BBOTT results. You can download our Big Brother App, find us on Facebook & Twitter, and get our Email Updates so you never miss anymore Big Brother spoilers all season.
Want to watch tonight's live eviction & HoH competition for Big Brother Over The Top? Sign up now for the Free Trial and get your Live Feeds rolling to see this all play out. You can even watch things streamed to your TV so it feels more like a regular CBS episode.

Before we can get in to the eviction vote there's a lot of catching up to do as we're rewinding all the way back to the move-in night since CBS is acting like this is the premiere of the season rather than what happened a week ago. Go figure!
Julie visits the HGs via the screen and tells the HGs there are some twists this season including no Jury, so when they're evicted then it's game over as America alone will decide the winner this season.
Working through the past week's events we saw Monte win HoH in the BB Bug comp… he nominates Jason and Danielle for eviction, but wait, there's more! Twist time.
America's Nominee is the open vote by viewers to select a 3rd nominee to go up on the Block. This week that's Cornbread.
Power of Veto time as Alex and Whitney are drawn to play along with Monte, Danielle, Jason, and CB. Jason pulls off the win despite having to fend off Monte, CB, Whitney, and Alex who were all clearly working together and sharing notes and numbers. That was allowed, but made it a lot harder for Jason and Whitney.
At the Ceremony Jason uses the Veto and Monte puts Kryssie up on the Block as the renom. That takes us right up to the live house as they await the eviction vote.
Going in to the eviction the latest talks had Cornbread on the losing end of the vote but things have been changing quickly over the past few days.
Big Brother OTT Week 1 Votes:
Neeley votes to evict: Cornbread
Jason votes to evict: Cornbread
Whitney votes to evict: Cornbread
Morgan votes to evict: Cornbread
Justin votes to evict: Cornbread
Shelby votes to evict: Cornbread
That's enough votes. CB will be evicted.
Scott votes to evict: Cornbread
Alex votes to evict: Danielle
Shane votes to evict: Cornbread
America's Eviction vote: Cornbread
By a vote of 9-1, Cornbread has been evicted.
You'll notice the one vote there against Danielle. That was Alex who said in the DR that she was doing it to create paranoia. It worked. Just minutes after the show ended HGs were discussing it and Danielle was stressed that viewers had done it. Later when Alex spoke with Monte she discouraged the thought that it might be Whitney and instead suggested that America did it. Hmm.
We know how America voted but the HGs won't hear that result called out from the rest so they'll be left wondering how things went. That could work well for causing confusion and paranoia especially after they discover that's how it's going to work following the first eviction.
Now all of the remaining HGs will face off in another HoH competition except for the outgoing HoH, Monte, who will be watching from the sidelines. Last night we heard him say in the DR that he's as powerful in the HoH room as he will be down with the commoners, so let's see how that holds up.
Watch this week's HoH comp live on the Feeds starting at 9PM PT (12AM ET) or rewind in the morning to see how things played out.

Big Brother Over The Top Week 2 HoH comp:
What do you think of tonight's results? Are you happy with how the vote went? Don't forget we'll be picking the Have-Nots and another third nominee for next week so keep checking back for details.