Veto Ceremony results are in for this week on Big Brother as the Houseguests prepared for another renom event as we've had the Veto come in to play every week so far on BBOTT. The streak was kept alive this round and we have our final noms for the week.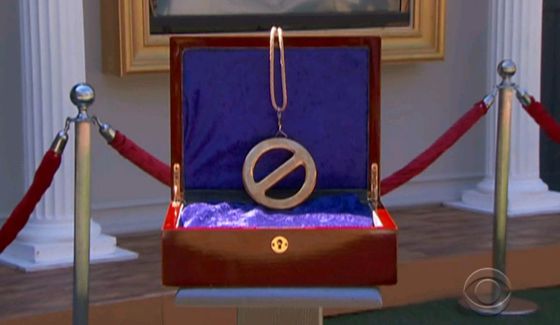 Once Morgan secured her Veto, beating out fellow nom Scott by just a few seconds, we knew the medallion would be put to use and Kryssie would have to name a new nominee with just a few choices to play the role of her new pawn this week. Read on to find out who that is.
You could watch the ceremony live as it happened but if you missed it then Flashback to 1PM PT (4PM ET) to see how this plays out on our Live Feeds (get the Free Trial now).
Power of Veto Ceremony Results – Week 4:
Morgan used the Veto on herself
Kryssie (HoH) renom'd Whitney in Morgan's place
Final noms of the week are: Scott, Neeley, & Whitney
What do you think of today's events at the meeting? Were the right choices made by everyone involved? Who is our most likely target for the week?
Eviction vote comes up Wednesday night and we'll see then how this all turns out between any wavering HG votes and America's Vote which will start shortly. Who do you think will be voted out this week? Cast your eviction prediction vote in our poll below.