Nominations are underway for Big Brother Over The Top after the Shelby vs Jason rematch was resolved and Jason has gone from near HoH to a likely Block resident, but the final decisions are still being made and anything is possible as the last of the Smashers look for their best way out.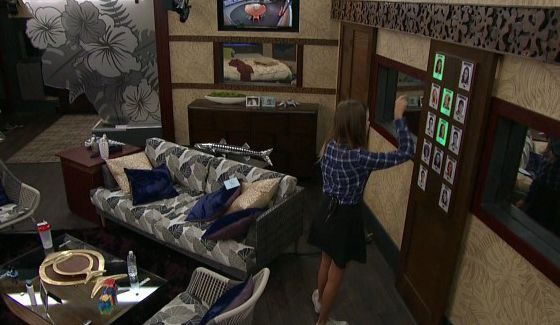 The first round of the Safety Ceremony was held on Saturday with things set to complete Sunday night at 7PM PT (10PM ET) on your CBS All Access Live Feeds.
Big Brother Over The Top Week 7 Safety Ceremony & Nominations:
Safety Ceremony – Round 1:
Justin is safe.
Kryssie is safe.
While I thought Shelby might go with Morgan plus one of the other two she made a deal with today (Justin and Kryssie) earlier today we heard Shelby tell Morgan and Justin that she'd save him today so there was no big surprise here. Jason, Justin, and Kryssie know that Danielle is the real target this week, but shhh, don't tell her because they haven't either.
The second batch of names was announced Sunday night to reveal the final decision for Shelby as she had to finalize which half of the LNJ will be spending time on the Block this week.
Safety Ceremony – Round 2:
Nominations – Week 7:
Danielle Lickey
Jason Roy
Once the Safety Ceremony is complete the voting will begin for America's Nominee Sunday at 8PM PT but the vote is only open until Monday morning so you better act quick on that one and if you vote that first night you get another 20 votes again on Monday morning so stay busy! Ready to cast your vote now? Vote Here for 3rd Nominee!
What do you think of the Safety picks? Who do you think will end up as the noms this week? Share your thoughts below.