Scott Dennis is preparing his nomination plans for Big Brother Over The Top this week with the two-night Safety Ceremony starting later this evening and ending on Sunday with two Houseguests on the Block.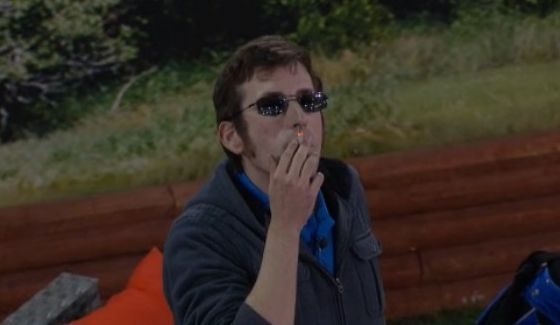 Now thanks to the latest America's Care Package his previous plans have been scuttled and we're preparing to see a new course set with pawns in front and a Backdoor in the works.
Originally Scott was going straight ahead for his target, Shane. He wanted to put Danielle and Shane up then fight to keep Shane away from that Veto. Once the Pick-A-Veto arrived he knew his options were more limited with an increased opportunity to for Shane or even both Shane and Danielle to get off the Block.
As of now Scott is looking to choose the Double Veto, putting two Vetoes in play at the comp, and hope he'll be able to at least split up the power. Any way you cut it, there could be two noms coming down, but this choice halves the winner's potential power. This option also keeps the renom choices in his control rather than the Diamond PoV which lets the holder make that decision.
So now Scott needs some pawns. He quickly settled on Kryssie and Neeley. Part of Scott's thinking here is that both Neeley and Kryssie would be sure to use the Veto on themselves if either or both won it without concern of who'd be going up in her place.
Scott wasn't going to use any of the Plastics and he likes Justin while also knowing America likes Jason. He's not ready to go after Jason just yet, having learned from what he believes to be Monte's mistake.
Overnight Scott let Neeley know he could no longer promise her a nom-free week but he hadn't confirmed to her his plans to send her to the Block. By now it seems like everyone knows Scott's plan so the countdown to Sunday's nominations shouldn't hold any surprises.
Round one of the Safety Ceremony starts tonight at 7PM PT (10PM ET) and the conclusion on Sunday night at the same times. You'll be able to watch both of those events play out on the Live Feeds or rewind with Flashback to see it again if you missed it.
What do you think of Scott's plans for both nominations and the Pick-A-Veto? Are these his best options if he wants Shane out the door? What would you be doing this week if you were HoH?