The Big Brother Over the Top Live Diary Rooms are proving to be more and more pointless as no new information is coming out of them. But that doesn't mean there aren't plenty of lessons to learn from the HGs answering production's questions.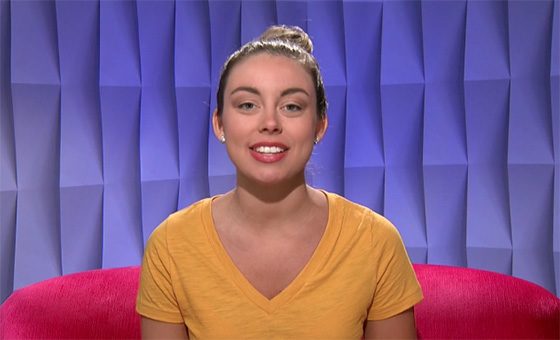 So let's take a look at 10 things we learned from Friday night's live DRs.
10 Take Aways From Friday's Live Diary Rooms
1 Even when production explicitly asks them to tell us something we don't already know from watching the Live Feeds, they don't get it. We basically hear the same stories 11 times. YES, Jamboree, we are very aware of the damn "chocolate war" going on.
2 The Plastics are REALLY going for that alliance name the Ball Smashers. I thought maybe it was a joke, but they're definitely trying to make it happen.
3 The Late Night Jamboree is really an entitled group. They give us so many demands on how they want us to vote. Actually, the whole house is doing that, but the Jamboree is never in power, so they seem to be begging a little more than others.
4 No one wanted to win that Care Package. Everyone knows it's not an advantage to actually win the CP. Sure winning the veto that comes out of it is, but not the CP itself. So don't let it go to your head, Scott. We don't need another Kryssie on our hands.
5 Scott is almost certainly nominating the double veto so that they can try to get America's nominee and backdoor Shane. Which means he's nominating Kryssie and Neely for eviction.
6 Most people in the game think Scott is Alex's puppet. I'm seeing it a bit, but I think they're playing off from one another.
7 The Plastics (I still can't call them the Ball Smashers) are OBSESSED with the showmance. They're so focused on Shane and Danielle I'm not even sure they all remember there's a veteran in the house.
8 When Shelby says dumb stuff she's just messing around, trying to make herself look dumb.
9 Production clearly needs to talk to them about the stupid shout outs. We got fished about four times this session.
10 The DRs don't seem to be getting shorter each time someone is evicted, as I had thought would be the case.
What did you learn from the live Diary Room sessions?