CBS has confirmed there are no current plans for bringing back the Big Brother Over The Top series later this year for a 2017 season, though a later revival is still possible.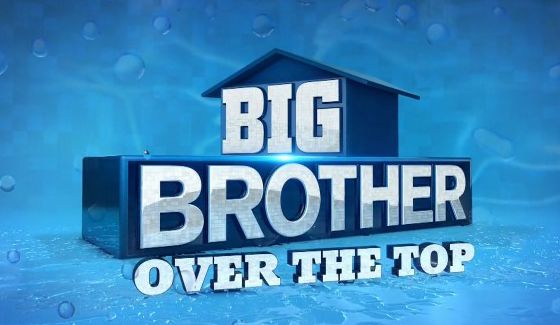 Deadline interviewed CBS Interactive President and COO, Marc DeBevoise and asked him if there's be a return of the series which started up last year following the regular Big Brother summer season.
That timing "was not easy," DeBevoise admitted. There are no plans to do another fall season of Big Brother on All Access but "we are looking at what to do next for that show."
No kidding that timing wasn't great. When the regular Big Brother season wraps up 12+ weeks of crazy the last thing I'm thinking is "let's do that again RIGHT NOW!" I imagine logistically it made sense to keep things rolling with the crews already in place, but dang that was brutal on the fans which is a tad bit important too.
This doesn't come as a surprise either. Back during the preseason you may remember THR's interview with EP's Grodner and Meehan when I thought it was made pretty clear that there were no standing orders for the BBOTT series to come back. (Emphasis added.)
[THR:] Your first all-online version of the series, Big Brother: Over the Top, was also the first series for CBS All Access. Will it come back?

Grodner: CBS and CBS All Access were really happy with how it did. It's just a matter of what's going on with CBS All Access, which we don't know yet.

Meehan: Star Trek: Discovery is coming out and that's their next thing. I don't know what their strategy is.
Star Trek Discovery was originally supposed to launch at the start of 2017, not far off from the end of BBOTT which I figured was being used in part as a bridge in All Access's programming to keep something new running until Discovery was ready. Now there have been so many delays that it'll begin just days after the end of Big Brother 19. It's not shocking that they'd be more focused on Star Trek at the moment instead of trying to kick off two things at once.
Good news is that maybe we'll still get a Big Brother Over The Top 2 at some point. I'd love something more balanced on the calendar, but then you've got to work around the revived Big Brother Canada 6 as well. Hopefully they'll figure it all out and we'll get the best of all three series for North America Big Brother installments.
Are you disappointed that there won't be a BBOTT2 this fall? Would you want to watch it if it came back another time in the year?