Big Brother Over the Top is up and running at full speed after its season and series premiere last night on the Feeds. While we usually see an HoH comp in the debut episode of the season this time around things are running a little differently, but get ready because it's about to catch up.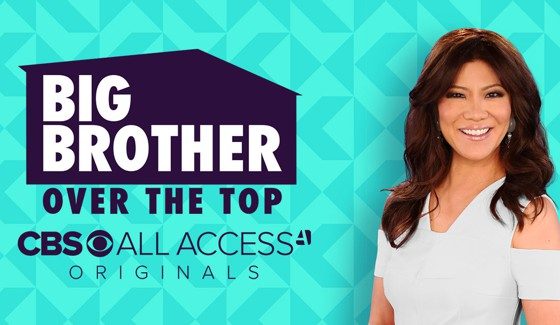 Since the several hour move-in event was live there was no immediate chance to get the new BBOTT cast out in the backyard and transitioned over to competing for the HoH. Now with a night's rest behind them (well for most at least), the HGs are about to face their first BBOTT comp of the season and you can watch it all live on your Feeds.
Houseguests will get their wake-up call at 10AM BBT (1PM ET) for the day to start getting ready. Yes, there is a no-napping policy for 10AM – 10PM BBT which is fantastic. Once everyone is up today they'll have the HoH competition at 1PM BBT (4PM ET) with everything shown on the Live Feeds as it happens. There is apparently going to be a new approach and style for these completely online comps so we'll find out more at the same time you do. But again, you can watch this live as it happens!
So how can you watch? Get signed up now with the Free Trial then turn on your Live Feeds a bit early before 4PM ET so you make sure not to miss anything. From there we'll be watching together and I'll do a live recap of the competition along with pics, details, and results on the site. And remember, if you miss the competition but want to watch it then you can rewind the Feeds using Flashback anytime.
Then later tonight we'll have our first of the "Weekday Replay" episodes on the Feeds at 10PM ET (7PM PT) featuring highlights and events from the day. Again this will be completely new so I don't know if it'll be hosted by Jeff, a voiceover, or no host at all. Those Replay episodes are on every Monday, Tuesday, Thursday, and Friday each week all season.
Tomorrow has even more events with the Live Diary Room sessions then Saturday and Sunday have the nominations reveal with a new "Safety Ceremony" stretching out over a few days. Best thing is to check out the BBOTT schedule and print the weekly schedule from there.
Do you plan on watching the Over The Top live competitions on the Feeds? You can always join us for our coverage if you can't and we'll keep you updated.
Download our Big Brother App, join us on Facebook & Twitter, and get our Email Updates for more!