Well if you didn't like the idea of viewers voting to pick the winner of Big Brother Over The Top then you're probably not going to like the latest news from CBS on the audience interference, I mean, interaction for this new series. Things are about to get crazy. Read on for the details.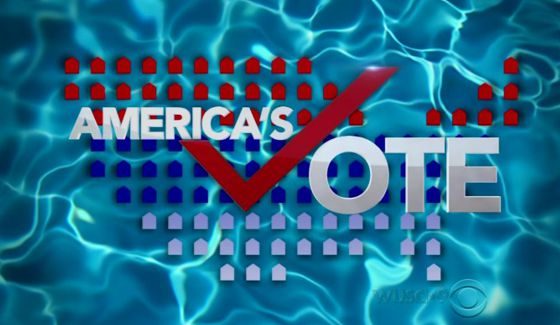 New details have been revealed today that show viewers with an All Access subscription (get the Free Trial now) can participate in the voting for nominations, evictions, Have-Nots, and yes, even the return of the Care Package for BBOTT this season. There's about to be a LOT of fan voting.
CBS is set to announce more details on these four ways to get involved in the season with deep control over how things happen. I typically don't like this much user interaction, but this is a different beast so I'm going to keep my mind open to it and see how it turns out. Of course I reserve the right to totally flip position as soon as my yet-to-be-determined fav gets targeted and tossed out over these twists!
Want to get to be involved in these decisions? Sign-up now for the BBOTT Live Feeds on All Access!
America's Nominee Vote – The HOH will nominate two Houseguests for eviction and, for the first time ever, fans will have the opportunity to choose a third houseguest to join them on the block.

America's Eviction Vote – In addition to the house's eviction votes, for the first time, fans will have a say in who they would like to see go home. The nominee who receives the most eviction votes from America will receive one extra vote during the eviction ceremony.

America's Care Package Vote – Fans can vote to send their favorite Houseguest a special advantage in the game.

America's Have Nots Vote – America will be able to vote and choose three unlucky "have nots" each week.
Wow. So we'll put up a third nominee which means nearly a quarter of the cast will be nominated the first week. That explains the 2-day nomination process. I imagine the HoH puts up 2 people on Saturday night then fans will vote on the 3rd over the next day for those results' reveal on Sunday.
We'll also get an extra vote, which could totally spin things, and we'll be sending in Care Package deliveries though we don't know the specifics on what they will be.
The last one is a little surprising with the Have-Not picks. Fan non-favs are going to get pummeled here so I wonder if there will be term limits of sorts on these. I can only imagine how this would have gone in seasons past.
What do you think of these new twists for BBOTT? Good ideas? Too much? Share your thoughts!
Source: Mashable