Today on Big Brother Over The Top Feeds we'll be watching Monte, the current HoH, prepare his final five safety picks ahead of tonight's Safety Ceremony conclusion but once his picks are done our work begins.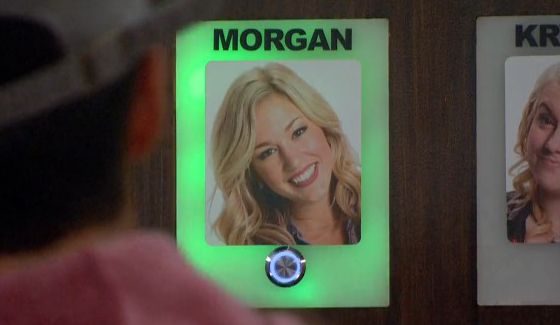 After the conclusion of the Safety Ceremony we'll get our say when the next America's Vote opens up to decide a third nominee in a potential bid to overthrow Monte's plans to target Jason for eviction this week. Busy night.
Last night during the first round of the Safety Ceremony Monte select Neeley, Whitney, Cornbread, Morgan, and Shane as the first five of this week's initially ten safe HGs. Tonight at 7PM PT (10PM ET) we'll watch on the Live Feeds as he'll have to pick five more leaving us with just two HGs out in the cold. Those two are most likely going to be Jason and Kryssie.
Monte was wavering a bit on either going with Kryssie or Shelby for Jason's Block companion after CB has been pushing hard against Shelby. Doesn't look like that's going to happen though. Kryssie and Jason know it too. Overnight they talked about being the likely noms this week and they're right.
Once those two are on the Big Brother Block the next online voting will open up at 8PM PT (11PM ET) for the third nominee. That can be anyone from those ten "safe" players which really makes that a poor name choice for them. That'll be a shock to the players this week but after that they'll come to expect it and we might see that play more in to their strategy after taking hints on the direction the viewers want them to go.
We don't know yet how long the voting lasts but it must wrap up before Monday's Power of Veto competition (1PM PT / 4PM ET) so they'll know who to having playing. We'll keep watching for all the details from CBS but remember that you'll need to be subscribed to All Access if you want to participate in the vote.
My quick math scratching makes me think Jason is in a very bad spot here this week with 10 votes including viewers as the 10th which opens us back up to a potential tie and Monte won't be breaking that in favor of Jason. He'll need 6 votes this week to survive. Yikes.
Keep watching the Feeds today to see if there are any changes coming along but for now Monte seems pretty set on his path to the first round of nominations for BBOTT. What do you think he should be doing tonight? And start thinking of who you want going up on the Block as well.