Our weekly Popularity Poll is back for Big Brother Over The Top and that means it's time to support your favorite Houseguest with your vote each day to move him or her up the charts and ranks.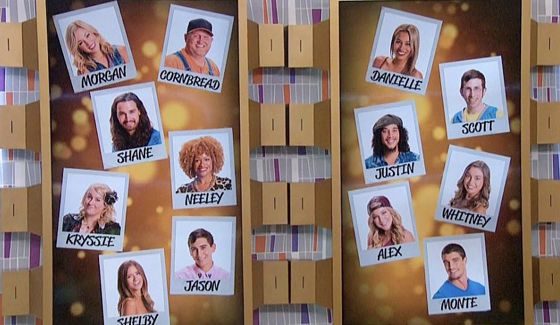 All thirteen BBOTT Houseguests are here in the poll so even if they've been voted out you can still support your favorite.
This past week we saw Alex overtake Vet HG Jason as the most popular player in our poll here though Jason moved down only one spot for a Top 2 position. Justin rounds out the Top 3.
Climbing up the poll in this past week's results over the week before we've got Shelby coming up to fourth and Neeley right behind her at fifth place.
The big drops this week were Monte who fell five spots to twelfth and Danielle who went from fourth to eighth this past week though no surprise with Monte's eviction a week ago and Danielle earning America's Nominee spot this past week.
Check out all the results below to see how things compared in the latest results to the week before that then vote in our new poll for Week 4.
Big Brother Over The Top Player Rankings – Week 3's results vs. Week 2:
Alex Willett – 34.8% (+1)
Jason Roy – 22.1% (-1)
Justin Duncan – 12.6% (+0)
Shelby Stockton – 7.4% (+1)
Neeley Jackson – 4.4% (+2)
Morgan Willett – 3.6% (+0)
Whitney Hogg – 3.1% (+3)
Danielle Lickey – 2.7% (-4)
Scott Dennis – 2.5% (+2)
Kryssie Ridolfi – 2.2% (-1)%
Shane Chapman – 2.1% (+0)
Monte Massongill – 1.3% (-5)
Cornbread – 0.43% (+0)
Ready for the next round of voting for this week's popularity poll? Make your pick below. Be sure to vote for your favorites here in our poll each day for the next week and check back then for the final tallies: