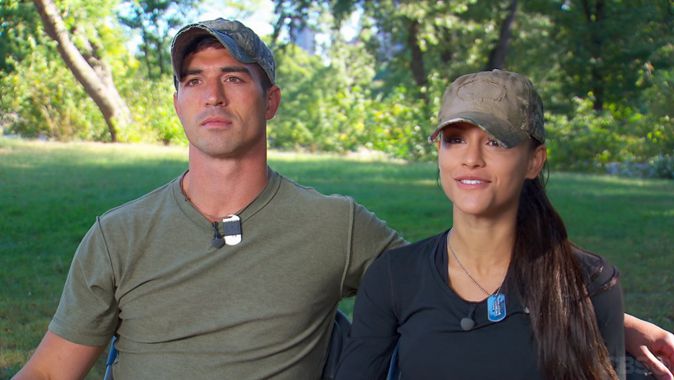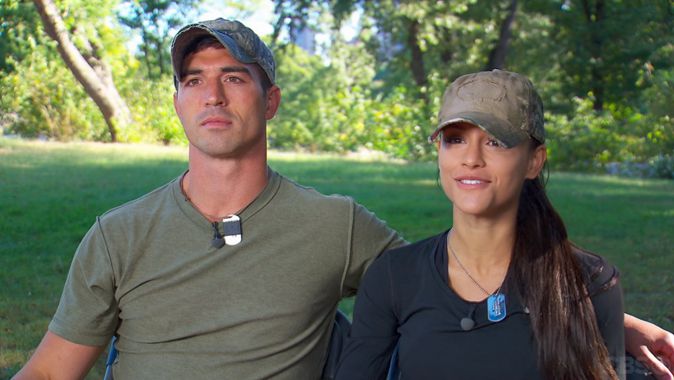 Big Brother 19 showmance couple Jessica Graf and AFP Cody Nickson are ready for their next adventure on CBS with The Amazing Race starting this January. Well, actually their adventure is already over, but TAR's season starts January 3rd for fans to follow their journey around the globe.
Cody and Jessica took off on their Amazing Race season back at the start of October, just a few days after the end of Big Brother, so now we'll get to catch up and see how it all turned out.
In their preseason interview, watch it below, Jessica describes how her and Cody are used to being up against the world so they're ready for this next challenge. Well that was certainly the case a lot in BB19, but they also managed to do it to themselves (see: Josh's HoH week). This is a totally different kind of game though so that approach might work better here.
Gallery: Jessica & Cody take off on The Amazing Race
Jessica also says she hopes to harness Cody's determination and help him keep it tethered to advance their game instead of just running in to walls, as Cody puts it. I imagine that probably is going to serve them well.
If you're ready to watch the showmance continue to their adventures in another CBS series then settle in Wednesday nights at 8/7c to see what happens next. The show follows teams traveling around the world and competing in challenges at each destination. The teams who fall behind will be eliminated so they'll have to keep their pace up if they want a shot at the million dollar prize. And what would they do if "Jody" won the big money? Babies. Lots of babies, reveals Jessica as Cody groans.
What do you think of the couple's chances? Do you plan on watching this next season just because of them? Share your reactions!
Interview: Jessica & Cody TAR Preseason