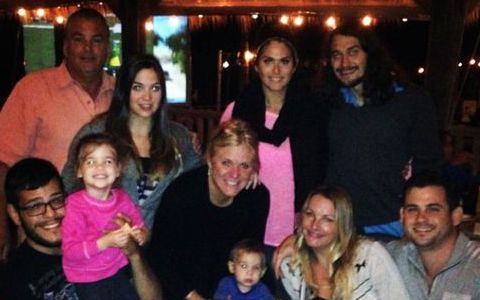 We hope everyone had a great Thanksgiving and enjoyed their holiday with family and friends. Many of the Big Brother houseguests were doing just that shared pictures of their own Thanksgiving.
Judd was relaxing with his family, Helen showed off some fun T-day costumes with her boys, and even Jordan had some company waiting for the turkey to finish cooking. Then you've also got Jessie relaxing after a feast, Candice out at the National American Miss Pageant in California, and Aaryn enjoying a drink with her Thanksgiving. Even McCranda got together for the holiday on a vacation trip with her big family.
Looks like everyone was having a great Thanksgiving and we hope you did too!
click images to see full size
Think you could be the next BB winner? Then get ready for Big Brother 16 and apply now to be a HG in 2014! Open casting events start in the spring, but you can apply online right now. Best of luck!