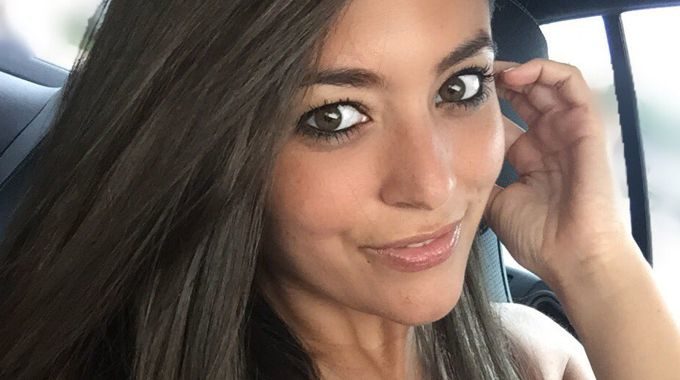 While CBS has remained silent on the upcoming Big Brother Celebrity season we're now hearing another rumor for who could up on the BB Celebrity cast and this time it's Sammi Giancola of MTV's Jersey Shore.
This latest rumor news via Radar Online comes on the heels of MTV announcing a return of Jersey Shore minus Ms. Giancola, who cited a desire to stay away from another co-star of the series. Maybe so, or maybe it's because she'll be busy inside the Big Brother house on CBS's lot instead.
"Sammi is working on another project," a source told RadarOnline.com. "I believe she is joining Celebrity Big Brother."
Sammi's involvement with the new BB franchise is still just a rumor, but honestly, this vein of casting wouldn't surprise me in the least. CBS will want some fiery drama and what wouldn't fit that bill about a Jersey Shore resident. Personally, I never watched that show and could only have named four of them, which didn't include Sammi. If this bit of casting rumor turns out to be true then I'll need to do some catching up.
Gallery: Sammi Giancola's Twitter Media
As for when CBS will announce the Big Brother Celebrity cast, well that'd be great to know. They haven't even mentioned when the series will air, though I'd agree with the speculation of its overlap with the Winter Olympics in February. Speaking of that timeline, I do somewhat question that a short run of CBB US would keep anyone from returning to Jersey Shore, which I would expect to film longer than this, but who knows. It could be a combination of not wanting to revisit that drama while having another obligation here.
If you're looking for more casting rumors for BB Celebrity, there's the one about Blac Chyna joining the debut season as well. Should be a pretty interesting cast if this is the direction the producers are taking, but would they have really wanted all drama-free Houseguests? Of course not, but just how far they go in the other direction is yet to be seen.
What do you think of this rumor? Would Sammi Giancola make an ideal HG or do you think it'd be the wrong approach for the show? Share your reaction below!
Image source: @SammiSweetheart