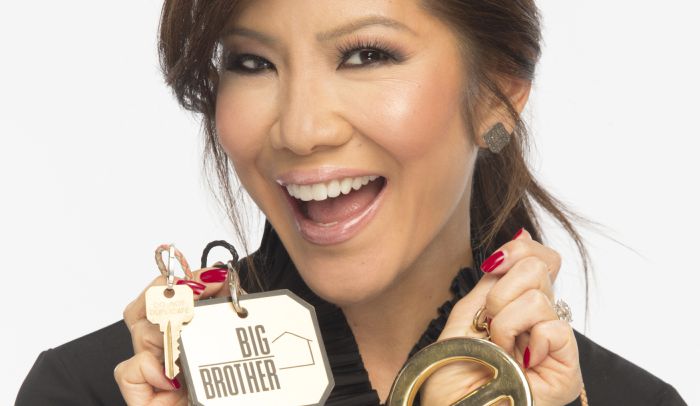 As soon as Julie Chen announced on Big Brother 19 that we would be getting a Big Brother Celebrity edition in the winter, fans began been tossing out names of who they'd like to see compete. Even Julie got in on the action, saying she'd love to see Martha Stewart, Snoop Dogg and Tonya Harding enter the house.
So we thought we'd put together our own dream cast, a wish list if you will. I think Julie's dream cast is about the caliber we will be seeing, so I won't be naming any names like Angelina Jolie or Oprah. I'll stick to more realistic options. I'm going with 5 males and 5 females since I know it will be a shorter season and don't expect 16 celebs to be living in the BB house.
Note: This is not the actual cast list. There is no cast list yet and no one has been signed. This list is a discussion who might be considered by casting.
Big Brother Celebrity Dream Cast
Tonya Harding. I'm with Julie on this one. We definitely need some trash in this cast, and no one is trashier than former Olympic skater Tonya Harding. Let's just hope it's not a BB8 twist and Nancy Kerrigan gets put in the house with her. Other scandal/trash options: Paris Hilton, Dina Lohan
NeNe Leakes. You know there's going to be a real housewife on this list so it might as well be NeNe (even if she's not currently a real housewife). If you want good Diary Room sessions and appropriate wig snatchings, then NeNe is your girl. Other housewives option: Lisa Rinna, Kim Fields, Kyle Richards
Kim Fields. We need an 70s/80s/90s sitcom star, so look no further than Tootie from "The Facts of Life." She was on the Real Housewives of Atlanta, so I know she's probably down for more reality TV. I don't think NeNe and Kim would both be on together, since they're from the same housewives franchise, but they're both on my list. Sue me. Other sitcom star options: Eve Plumb (imagine the "Sure, Jan" gifs we could use on Twitter), Tracy Gold, Elizabeth Berkeley.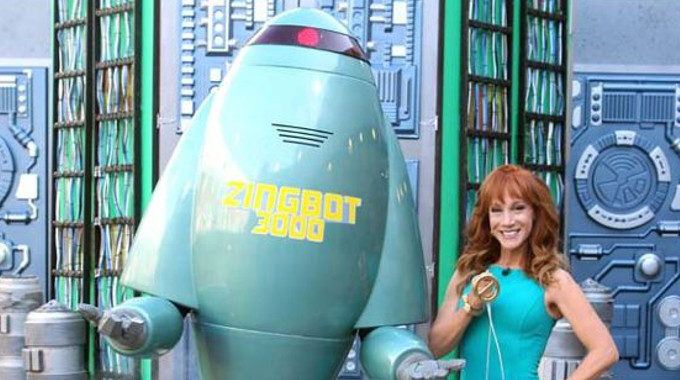 Kathy Griffin. I'm pretty sure Kathy is going to be doing her European tour, but we know she knows Big Brother and we also know she doesn't care what she says. She'd be an amazing HG for some people to love and some people to hate. And she'd also pair nicely with the following star … Other liberal options: Sarah Silverman, Chrissy Tiegen
Stacey Dash. This actress who starred in "Clueless" takes any opportunity she can get to share her views and opinions. And she and Kathy, who are on opposite sides of politics, would surely have a lot of words in the Big Brother house. Imagine the drama! Other conservative options: Tomi Lehren, Victoria Jackson.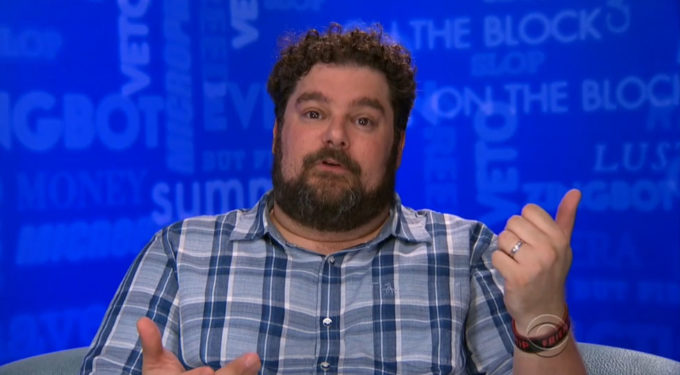 Bobby Moynihan. Not only is he a Big Brother fan, he's also a CBS star. It's a given that CBS will coerce one of their stars into doing Big Brother Celebrity. I just hope it's Bobby. He was literally one of the best parts of Big Brother 19. He gave us more entertainment than the actual 17 houseguests combined. Other CBS star options: Sharon Osborne, Drew Carey
Lance Bass. Speaking of Big Brother fans, I would bet Lance Bass is almost a definite cast member. He loves the game and has even hosted Big Brother weekends at his home. And since NPH probably won't be playing, Lance can be the token gay. Other token gay options: Andy Cohen, Andy Dick, Justin Johnson (Alyssa Edwards, "RuPaul's Drag Race")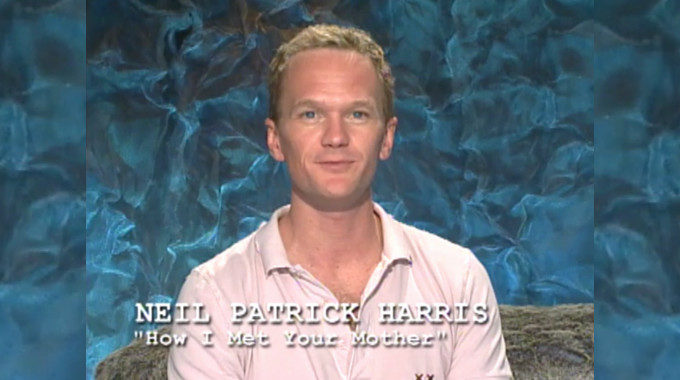 Neil Patrick Harris. Another fan of the show, Neil would probably be the closest thing to A-list we could get. But that being said, he might be too high up to slum it in the Big Brother house (again). But still, it would be great to see him play the game. Other wishful thinking options: David Hasselhoff, Charlie Sheen
Ryan Lochte. You know we'll have an athlete or two in the house, so I decided on Ryan. I mean, please tell me you saw his reality show "What Would Ryan Lochte Do?" It was such a beautiful mess. This guy is so ridiculous and so simple-minded, he'd be hilarious to watch "try" to play Big Brother. Other athlete options: Mike Tyson, OJ Simpson
Dustin Diamond. I think we need male sitcom star, don't you? I would have gone with Steve Urkel, but he's actually got a real TV job again! So I think Screech would be a good choice. I hear he's a bit of a mess these days, so why not let him be a mess on our TV screens in the messiest house on TV? Other sitcom guy options: Kirk Cameron, Bob Saget, Christopher Knight, Todd Bridges
I tried to avoid people who have been on the UK version of Celebrity Big Brother, but I would love to see LaToya Jackson and Tiffany "New York" Pollard on our version. I'm not sure if them already doing the UK version matters or not, but I doubt we will see them on ours.
Who would your Big Brother Celebrity dream cast be?