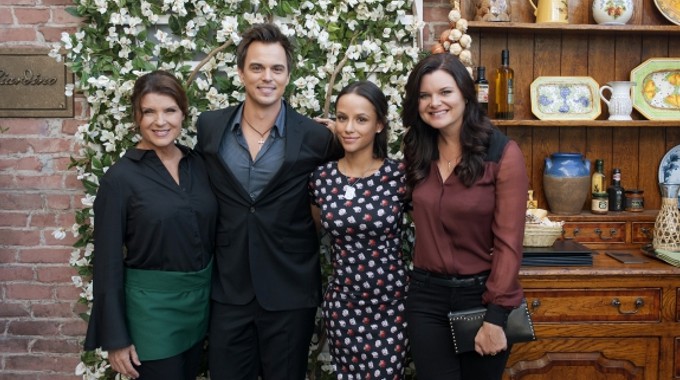 Jessica Graf was voted off Big Brother 19 just shy of making the Jury but that may have ended up being a plus in her Big Brother experience. While HGs sat in the Jury house she was off filming an appearance on CBS's "The Bold & The Beautiful" and they've just released a sneak peek at her scene.
Filmed back in early September, Jessica's episode will appear on B&B on Monday, October 2nd. She'll be playing a hostess and appearing along with the series regulars Kimberlin Brown (Sheila Carter), Heather Tom (Katie Logan), and Darin Brooks (Wyatt Spencer). See more of Jessica's appearance at CBS.com.
Gallery: Jessica Graf on CBS's "The Bold & The Beautiful"
Now these are typically not much more than a line or two cameos so I wouldn't expect much more on that here either, but this will be fun for her fans and I'm sure Jessica got a kick out of the experience as well.
I haven't seen any details on another episode for any of the other Big Brother 19 Houseguests, but that probably would have been filmed quickly after the season finale. We'll have to wait and see if anyone else gets a run at an appearance there as well.
Update: Josh Martinez confirmed he will be appearing on The Bold & The Beautiful this post-season as well. Watch for his appearance on Oct. 24th.
Do you plan on watching Jessica's post Big Brother appearance on The Bold & The Beautiful? Which other Houseguests from this past season do you think should appear on the CBS series as well?
Update: Quick cut of Jessica's scenes from Monday's episode are in the clip below. We've got a Jody reference, Josh reference, and of course meatballs as well.
Source: CBS.com