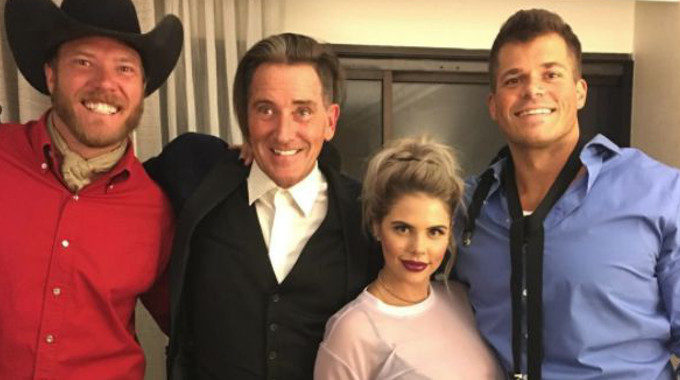 The Big Brother 19 Houseguests were out partying the past few nights with their release back in to the wild. Showmances and friendships were reunited after Jury had kept them apart as some headed out to the parties while a few of them hung back for a quieter time after all the chaos.
The finale wrapped up on Wednesday and over the past two nights we saw the now former Houseguests mingle with fans and reunite with family. Lots of group photos were shared and we pulled some of them together here. We'll keep watching for more and will be sure to credit those who find more and send them our way.
From the looks of it, Mark and Elena are enjoying their post-game showmance possibly evolving to the next step as they told ET, they're ready to see about keeping things rolling after the cameras are off:
The jury house was a nice break. There's no camera, no pressure. So, I would say we passed phase one, and phase two — he's gonna come hang out in Dallas for a while after this all wraps up and we'll see what happens with phase three of the relationship, if we can make it in the real world.
The bigger showmance reunion was going to be Cody and Jessica and they were just as you'd expect, glued together. It was also fun to see new and old Houseguests coming together and hanging out as the Big Brother alumni family grew even bigger.
Most of the Housesguests are going to be heading home over the next few days and shifting back to the real world so check out our Twitter list of the Big Brother 19 HGs to see what they're up to next.
Gallery: BB19 Houseguests Party After Finale
click images to see full-size views
Image sources:
Twitter: 1, 2, 3, 4, 5, 6, 7, 8
Instagram: 1, 2, 3