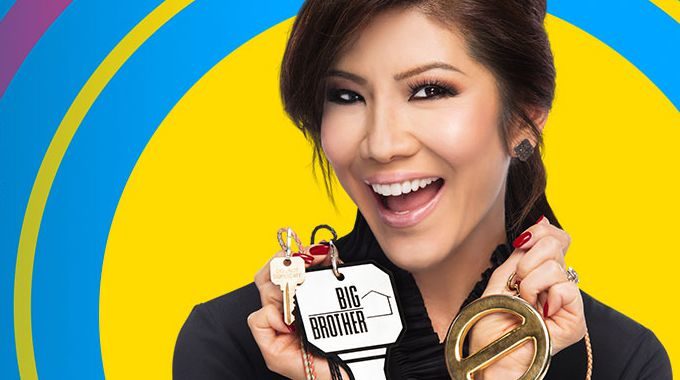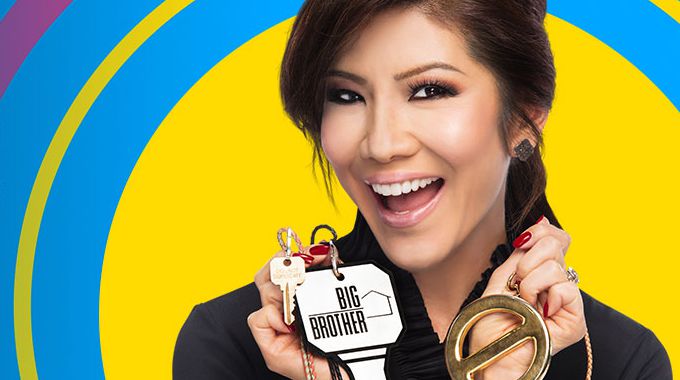 The Jury doors have opened for the Big Brother 25 season as another Houseguest was set to be voted out just four weeks ahead of finale night. Six votes are would decide who leaves next: Survivor legend Cirie Fields or Big Brother dominator Cameron Hardin. Let's find out who was voted out last night!
Bowie Jane sent Felicia Cannon and Cirie Fields to the Block at the start of Week 10 and after initially fending off attempts to redirect her HOH the Australian DJ/lawyer was overruled and soon her new allies set the course for a Backdoor plan. Tonight we'll see if the House will stick together or flip again as they love to do. "But First," we still need to see the rest of the Veto play out as part of Thursday's episode.
Don't miss this week's eviction episode! You can stream it live on CBS's Paramount+ Premium plan in most markets across the US so you don't have to miss any of the fun even if you're out tonight. Grab the Free Trial and check out the show then watch the Feeds that follow.
Try Live Feeds 1 Month Free! Code: BIGBROTHER25 Sign-up now!

It's time to set the final noms of Week 10 in BB25. Jag has the Veto and Cameron has become the Backdoor target. Now time to see them make it official.
Big Brother 25 Results – Week 10 Veto Meeting:
Jag saves Felicia
Bowie renoms Cameron
Final noms are Cameron & Cirie
A mere six votes are in the mix tonight on BB25 and that leaves open the option for a tiebreaker from the HOH, but I don't think it's going to come to that. I'll be surprised if this isn't unanimous.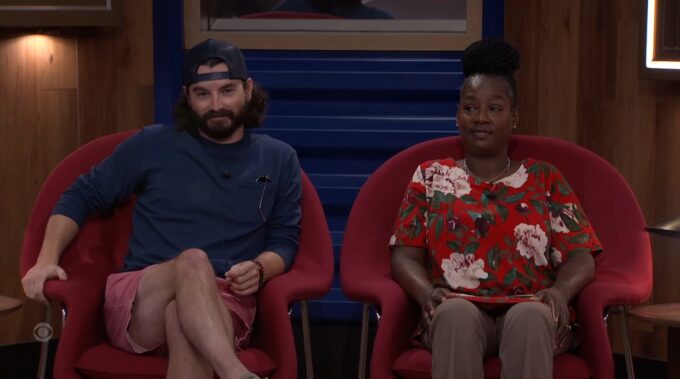 Big Brother 25 Results – Week 10 Votes:
Matt votes to evict: Cameron
Blue votes to evict: Cameron
Felicia votes to evict: Cameron
Jag votes to evict: Cameron
That's enough votes.
America votes to evict: Cameron
Cory votes to evict: Cameron
By a vote of 6-0, Cameron Hardin has been evicted from Big Brother. Again.
Another HG out the door but instead of heading home this HG will be off to the Jury House as the first of seven members. That also means host Julie Chen can't be giving away any more secrets, especially her favorite one this season about Cirie and Jared's family connection! Instead we'll get a few limited questions and parting messages from the remaining HGs.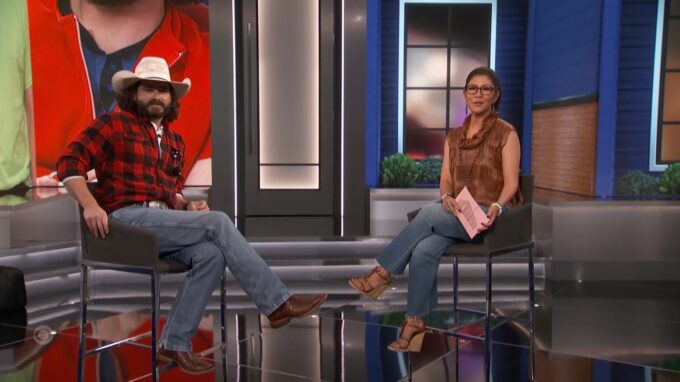 Now with last week wrapped up we'll need a new Head of Household. Matt and Jag have a carefully crafted plan to get themselves to the finish line that involves a little teamwork with Cirie and Bowie. As long as Blue doesn't win the HOH here then they'll have a head start on their next target.
Big Brother 25 Results – Week 11 HOH:
Before we head off to await the HOH spoilers, Julie drops some more news on us. The BB Comic Week has arrived. Well, more like it's crashed the Big Brother house. Julie sends the HGs upstairs to discover something has hit the house. Looks like a Big Brother version of kryptonite has landed in the HOH room.
Julie explained to the audience that the BB Comic Week will be filled with Powers including Invisibility on Sunday to hide the HOH and Multiplicity on Tuesday with HGs seeing double Vetoes. Fun!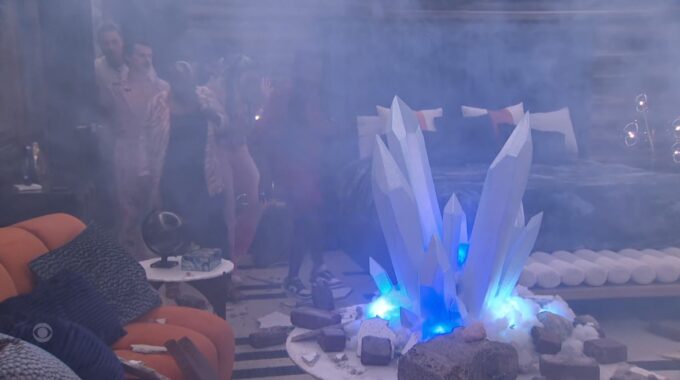 After the show, we'll be heading back to the Live Feeds to watch the latest HOH comp fallout as HGs start of the next rounds of planning for this week's target. Grab the Free Trial and join us now!
Try Live Feeds 1 Month Free! Code: BIGBROTHER25 Sign-up now!

Want more? Download our free Big Brother App and join us on Facebook & Twitter! We'll keep you updated with the latest news and our in-depth reviews of the season.