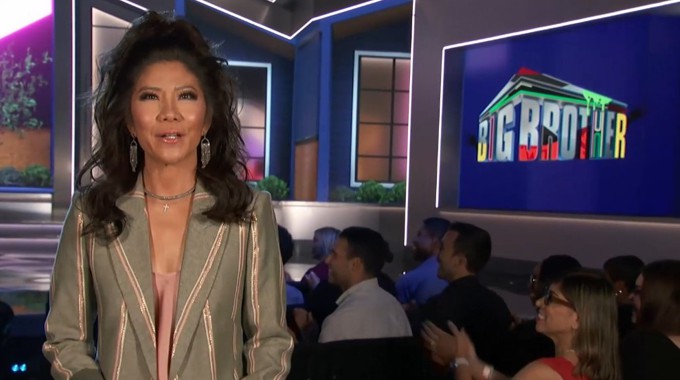 It was finally time for someone to go home last night on Big Brother 25! After the Double Eviction that wasn't last week we would get to watch the Big Brother Zombies Cameron Hardin and Jared Fields to face off as one of them returned to the game and the other went home tonight!
Cameron and Jared have spent the past week was Walking Dead among the similarly zombified HGs thanks to a complete lack of anything happening in the game since Friday. It's been quiet, uneventful, and no vote planning. Or as Bowie Jane calls it, "just another week." That's about to end as we await the conclusion of the Zombie Rumble between the two evictees before moving on to the final challenge.
Don't miss this week's eviction episode! You can stream it live on CBS's Paramount+ Premium plan in most markets across the US so you don't have to miss any of the fun even if you're out tonight. Grab the Free Trial and check out the show then watch the Feeds that follow.
Try Live Feeds 1 Month Free! Code: BIGBROTHER25 Sign-up now!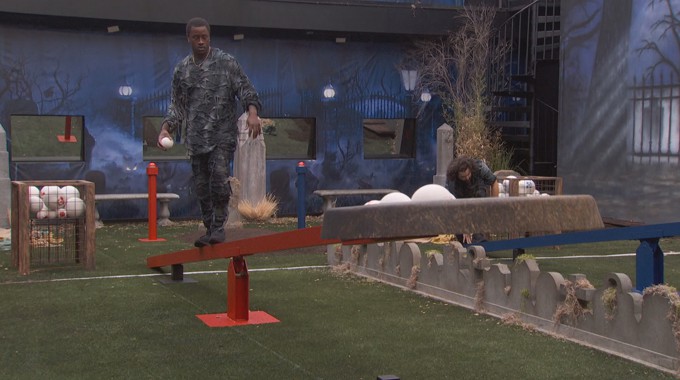 Now it's time to watch how the last part of the three-round competition played out. We've already seen those spoilers, but now we'll see what happened as Cameron went into this one just four zombie-balls ahead of Jared.
Big Brother 25 Results – Zombie Rumble Part 3:
Cameron wins! 30-0 over Jared.
With the third round settled now the choice is presented: pass or play. The HG who competes has the chance to control his fate and win his way back into the game to be revived. Should he lose, then he's out and the other Zombie HG defaults his way into the game again.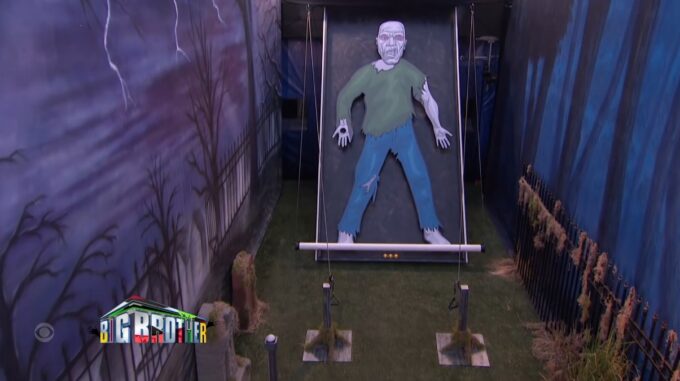 Cameron will have 3 minutes to use the pulley system to lift the ball from the ground to the hole in a zombie hand. It's basically that BB16 comp that FG played on his own. We've seen it a few times since as well. I can't imagine this will be too difficult for him.
Big Brother 25 Results – Zombie Solo Comp:
Cameron elects to play the comp!
Cameron wins!
One Zombie gets to stay, and the other heads on home shy of the Jury. Well it ain't Cameron leaving. Time to see Jared head out the door and meet Julie. Still one more round to go before we even start Jury!
Big Brother 25 Results – Evicted Zombie:
Jared was out the door after some hugs. He's got a LOT of tears for Julie and says he worries about his mother being in there without him. There are several goodbye messages for Jared and not all are too nice but none are mean.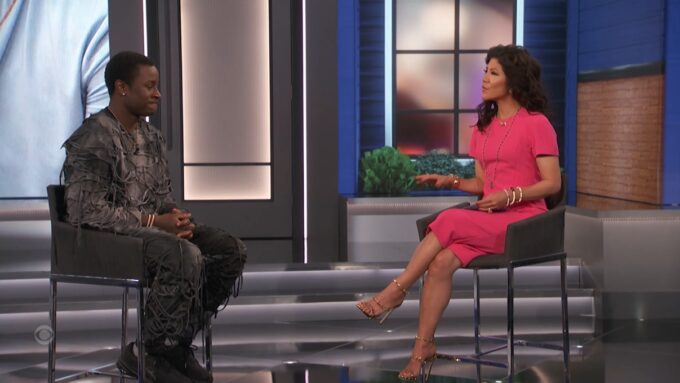 Now that we've finally got an eviction wrapped up, the first in two weeks, it's time to get us a new Head of Household for next week of BB25. There have been a LOT of plans made in speculation of what's ahead with this next week so let's see what happens next. Who do you hope becomes the new HOH?
Julie makes an important note before the episode ended. Yes, Cory will be able to compete in the HOH comp this week even though he was the last outgoing HOH. Julie credits that to the week in between events. We'll be watching for the upcoming results from the Feeds.
Results are in! We've got another repeat HOH week ahead of us here. Time to start watching for the new target.
Big Brother 25 Results – Week 9 HoH Comp:
After the show, we'll be heading back to the Live Feeds to watch the fallout from the latest HOH Endurance comp as HGs start of the next rounds of planning for this week's target. Grab the Free Trial and join us now!
Want more? Download our free Big Brother App and join us on Facebook & Twitter! We'll keep you updated with the latest news and our in-depth reviews of the season.