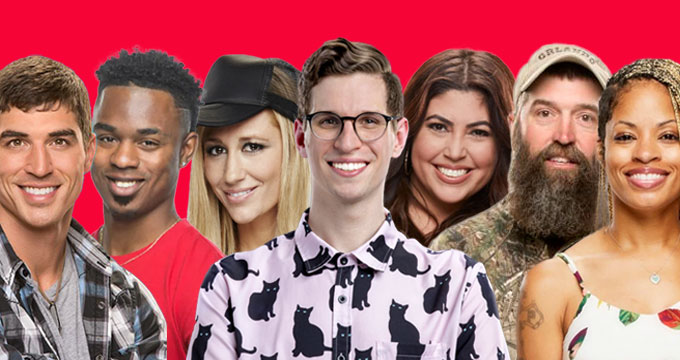 It might only be January, but Big Brother 25 rumors are already flying. And Host Julie Chen Moonves is who we can blame for these early speculations.
Starting on Dec. 19, 2022, Julie started sending out tweets about Big Brother. The first was her asking if anyone else has been watching old seasons of the show and asked what the first season watched was. Then on Dec. 21, she tweeted an obscure gif that had fans scratching their heads.
And then the speculation rally amped up on Dec. 23 when Julie tweeted asking "So, question. Who's your favorite 2nd place runner-up Houseguest of Big Brother (the wording was off, but she seemingly meant runner-up)?" And then she posted 18 photos of BB runners up. On Christmas Day, Julie tweeted a gif of Danielle Reyes with "BB trending Christmas weekend? OK."
So Julie is playing with fans on social media, but whether or not she's just being facetious is unclear. Sometimes-right, sometimes-not Big Brother spoiler account "Spoiler Girl" has since added fuel to the fire.
Spoiler Girl recently tweeted "There's no 100% plan to have returnees but they are considering all kinds of ideas like second chances and even a theme where winners are included. I speculated previously heroes vs. villains or fans vs. favorites. Casting started earlier and so did everything else."
With it being the 25th (Silver) season of the show, it would make sense to have some kind of special theme, which would most-likely include some returning players. I think with BB22 being an All-Stars season, we shouldn't expect a full season of returnees. I would say there could be another coaching-like situation or a mixture of favorites and newbies, like Big Brother 13.
Casting for Big Brother 25 is open, so if you have been thinking about applying, this might be your shot to get on a season with your favorite Big Brother players.
What do you think about the rumors? Would you like to see a second chances season? If so who would you like to see get another shot at the grand prize for Big Brother 25?