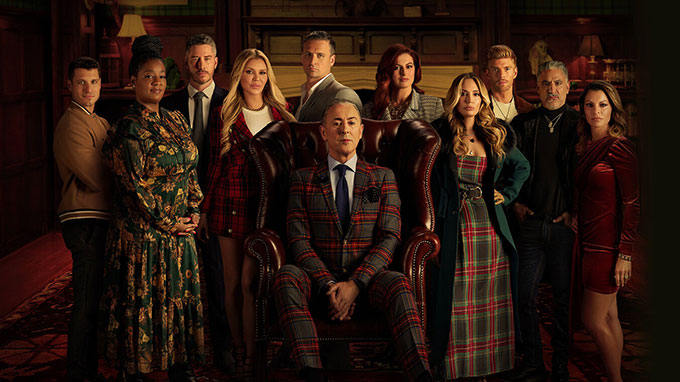 Big Brother stars Rachel Reilly, Cody Calafiore, Ryan Lochte and Brandi Glanville are ready to backstab, betray and fight for a cash prize. Once again.
Only this time, they'll be doing this all within the Scottish Highlands in Peacock's latest reality show The Traitors. All episodes are set to drop on Peacock on January 12.
Joining the Big Brother stars are some other familiar CBS faces Cirie Fields and Stephenie LaGrossa Kendrick from Survivor.
"Based on the wildly popular Dutch series of the same name, The Traitors is hosted by the deliciously witty five-time Emmy nominee Alan Cumming," says the Peacock Press Release. "The larger-than life contestants — consisting of reality A-listers and America's best game players — must compete in a series of grueling and terrifying challenges to build that cash prize up to a potential $250,000. But the traitors are intent on stealing the prize, and in the dark of night they'll be picking off the faithful one by one. Meanwhile, the faithful must watch their fellow players' every move to try and reveal and banish the traitors from their midst. It's a race against time to see who will be left to claim the prize at the end of the game, and no one is safe."
Says Corie Henson, EVP Entertainment Unscripted Content for NBCUniversal: "We can't wait for Peacock audiences to experience and play along in this epic game of manipulation and deceit, all while the iconic Alan Cumming pulls the strings of our incredible cast to create the ultimate 'whodunit.'"
Based on the photos below and the show trailer, the US version is an exact replica of the UK version that just finished airing a couple of weeks ago. And I have watched the entire UK version, and I have to say, it's one of my favorite new shows. So I am very much looking forward to the USA version.
Big Brother Stars On The Traitors