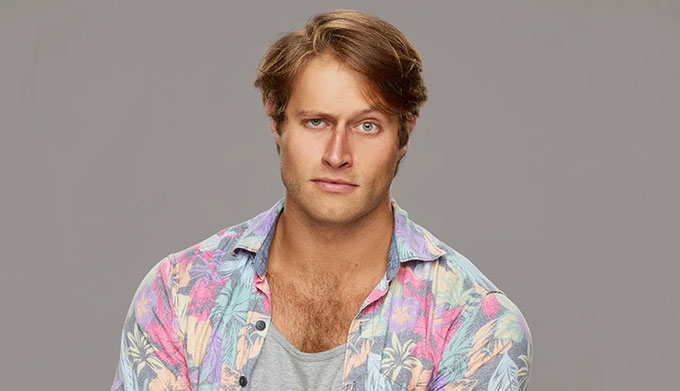 Just one week into the Big Brother 25 game, contestant Luke Valentine has been expelled after casually dropping the N-word on the Live Feeds.
"Luke violated the 'Big Brother' code of conduct and there is zero tolerance in the house for using a racial slur," CBS said in a statement. "He has been removed from the house. His departure will be addressed in Thursday night's show."
During a Tuesday night/Wednesday morning conversation with Jared, Hisam and Cory, Luke said the word at the end of a statement he was making. He caught himself, put his hand over his mouth, corrected the word to "dude," then laughed and said "I'm sorry."
TMZ was the first outlet to pick up the story after fans took to Twitter (now known as X) to demand CBS take action. Fans were quick to remind Big Brother production of the code of conduct they released in a statement during Big Brother 22 when fans believed Memphis Garrett had said the N-word on the Live Feeds. Even though producers claim Memphis did not use the word, they added this to their statement: "Hate speech will not be tolerated, and those who violate the policy will be removed from the Big Brother House."
So when Luke clearly violated that policy, producers took action.
Before CBS released the statement, several past houseguests joined fans in calling for Luke's removal.
"They need to remove him," Big Brother 23 houseguest Claire Rehfuss posted on X. "Productions need to enforce a zero tolerance policy. It's hate speech, you don't get to stay. AND production shouldn't put the burden on the players – ie don't make him a penalty nom or just tell everyone and have it play out. Just remove him."
At around 2:38 PM EST, the Live Feeds cut, seemingly for production to address the situation to the houseguests. It's unclear how long the Live Feeds are expected to be down or if this news will effect the live eviction scheduled for Thursday night.