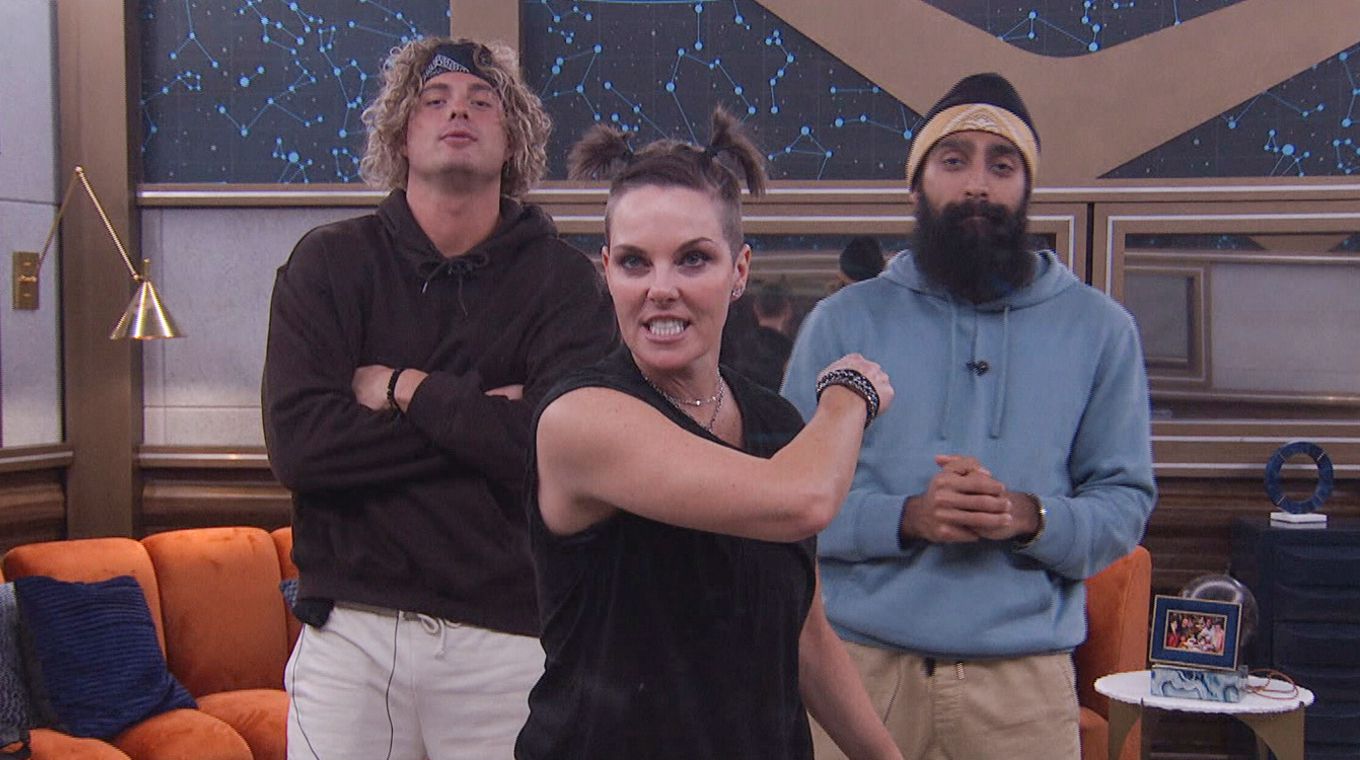 We are down to the last full day of the Big Brother 25 season and that brings a closer look at which Houseguests we can expect to move on to the F2 and who gets cut just a moment short of their chance for the confetti drop.
Houseguests Bowie Jane, Jag Bains, and Matt Klotz have now all competed for the final HOH with the first round featuring an endurance battle where Matt emerged the winner and then the second round, a battle of memory and speed where Jag topped Bowie. The third and final round plays out live on Thursday night with Matt versus Jag and Bowie watching from the sidelines. Will it matter which of the two guys wins? My opinion on that has shifted recently.
Earlier in the week we saw Jag suddenly set on evicting Matt at F4 and keeping Felicia. Yes, that would have been the smarter move for the immediate gain of an easier victory in Round 1, but would it have helped him long-term? Tough to be sure, but now it looks like Jag is in a position to go to F2 no matter what happens.
BB25 – Who Will Matt Klotz Evict?
Matt seems fully committed to keeping Jag and all talks seems to indicate he would gladly Cody himself to Jag's Derrick, not to say that will necessarily happen to Matt but just that he really seems to want to take Jag over Bowie to the end. I haven't seen/heard any talks from Matt to Bowie that makes me think he's considering cutting Jag. That's a stark comparison to the lengthy talks we heard from Jag where he decided and then went back on his plan to keep Felicia over the tougher competitor.
Now what about Jag? He was this close to booting Matt on Sunday and then told Bowie he'd instead cut him at F3. But then yesterday after Round 2 was complete we saw Jag telling Matt that they had secured their spots in the F2. So what's the latest plan?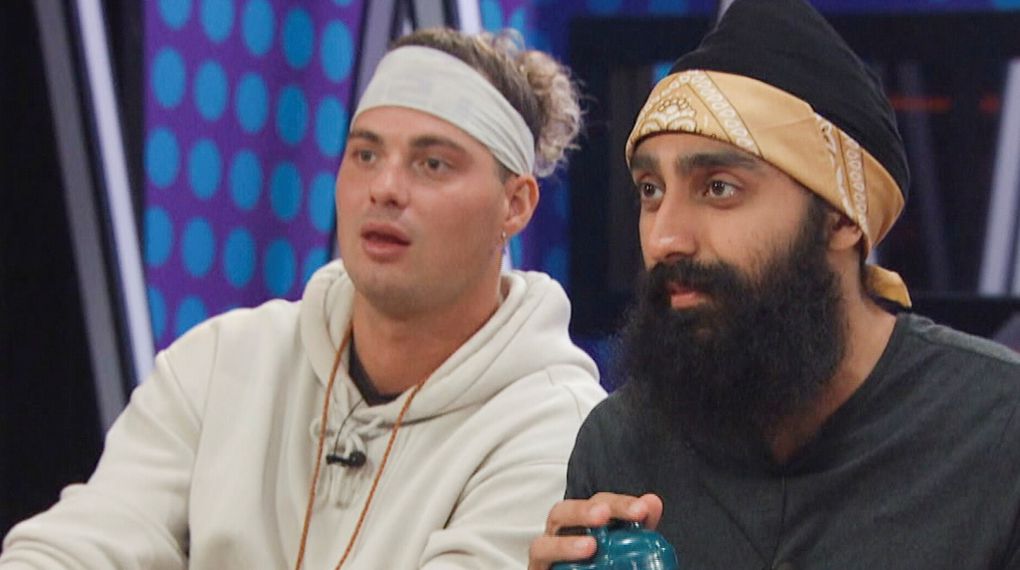 BB25 – Who Will Jag Bains Evict?
It's possible that Jag feels so confident in Matt that he's willing to throw R3 to Matt and let Matt evict Bowie so Jag can protect his Bowie vote from Jury. That's a bold move and daring, but I'm thinking Jag is ready to do it himself too.
Last night Bowie seemed to start to worry that maybe Jag wasn't telling her the truth. It's been a while since I saw Bowie too worried about things, but as she sat around with Jag she started to ask directly: do I have anything to fear? Jag wouldn't answer and he wouldn't look at her. Bowie asked why he was keeping his eyes closed and Jag said it was because his contacts were out. Huhwhat? At that point Bowie said she need to go to the bathroom and walked out. She's stressed.
Jag has really put himself in a corner on this one by promising Bowie Jane he'll take her to the end and then turning around and telling Matt the same thing. You can't have it both ways, Jag! Why would you self-inflict that damage? Jag has done well in comps but I'd say poorly in the Jury Management side of things. He's irreverently betrayed allies and made promises he hasn't kept. That doesn't serve him well and could aid Matt in a F2 Jury decision.
At this point I think Bowie Jane will be joining the Jury on finale night. Four days ago I would have said differently. Jag has surprised me and not in a good way. Sloppy doesn't disqualify him from a win at this point, but Matt is going in there with fewer bridges burned, right?
Vote: Who Would Matt & Jag Evict?
What do you think will happen? Let's run a few polls here down below. Vote for who Matt would evict and who Jag would evict then we'll see what happens Thursday night on the Big Brother 25 finale!