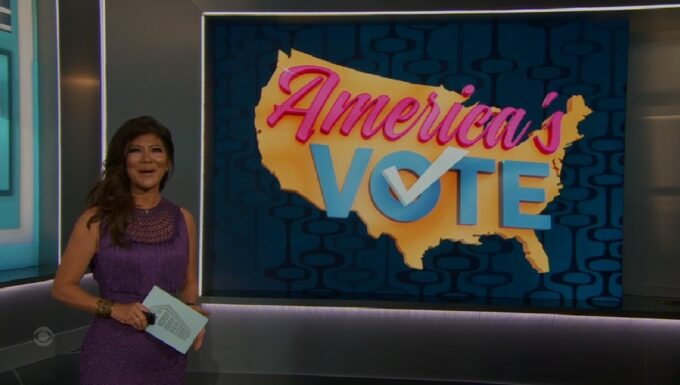 America's Vote has already arrived here on Big Brother 24 and this is your chance to save one of tonight's three unlucky HGs who became Pooch's Picks on premiere night.
In case you missed it, during the Big Brother 24 season premiere we saw Joe Pooch draw the "Backstage Boss" card which sent him to the sidelines for the comps and then as Julie revealed, also for the rest of the week. He's safe but can't play or be nominated in Week 1 of BB24. Not everyone was so lucky.
Pooch also had to pick three Houseguests to join him on the sidelines but these three HGs would not be safe from nominations or eviction. Joe announced he would select by who was first out in their respective comps from the BB Fest challenges. That means Paloma from round 1 and Alyssa from round 3. But the Piercing Tent didn't have a first-out HG so Pooch had to pick and aimed his power at Brittany for the third spot.
Fear not, fans of Alyssa, Brittany, and Paloma, because America's Vote is here to save one of these three Big Brother 24 Houseguests!
Julie announced viewer voting would open and everyone gets to vote to save their favorite of the three. The HG with the most votes by next Thursday morning would be safe from eviction this week while the other two would be left to the dangers of the Big Brother house. So who gets your vote? Cast it now at CBS.com/BBVOTE and then cast your unofficial vote in our poll below:
Voting ends July 14th at 9AM PT, so if this HG gets nominated and targeted for eviction then it'll be a last-minute shocker to the house when she is deemed safe by America's Vote. Interesting.