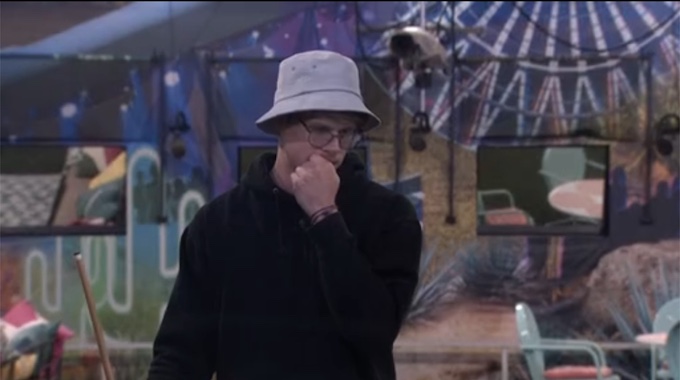 It has been a wild ride inside the Big Brother 24 house since the Power of Veto Competition took place on Saturday afternoon. There have been a lot of scenarios thrown around and as of right now, we think we might have a pretty good idea of what will happen at the Veto Ceremony for Week 6 of Big Brother. Read on to find out what the plans have been in the BB24 house and what will likely happen right here!
We started with a plan to take Indy down and put Joseph on the block as a pawn with Terrance being the target. The target changed from Terrance to Indy when members of The Leftovers started to worry about Indy's ability to win a Head of Household Competition based on how well she did in the wall comp. Since Terrance is not as likely to win a competition, they decided that he wasn't a threat and keeping him in the house wouldn't be a big deal.
On Saturday night, talks about targets shifted to Alyssa. Taylor has mentioned that Alyssa was upset over her winning HOH and even more upset that Kyle hugged and congratulated her. She also talked about how ridiculous it was for her to take the trip to London (which Indy ended up taking from her) instead of the Veto during this week's Veto Competiton—especially knowing that Taylor still hadn't made a decision on who she was targeting and made that known prior to and during the comp.
Now, here is the problem Kyle has the Veto and he caught wind of Alyssa being a possible target. Even after Taylor explained to him the many reasons why Alyssa should be put up and targeted this week, he is pushing back saying that Alyssa isn't a threat. Taylor tried to explain that Alyssa is a social threat, but he claims that she has no real strategy in the game.
Due to the chance that Taylor would put his girlfriend on the block, there is no way that Kyle uses the Veto at today's Veto Ceremony. The noms will stay the same and Indy will likely be voted out at this week's live eviction.
Do you think that all this back and forth with targets is going to make the Leftovers see Taylor as untrustworthy and a wildcard? Will Kyle's unwillingness to use the Veto so that Alyssa could be put up hurt his relationships within the Leftovers? Only time will tell, but it looks like things might get messy!
Download our Big Brother App, join us on Facebook & Twitter, and get our Email Updates for more!