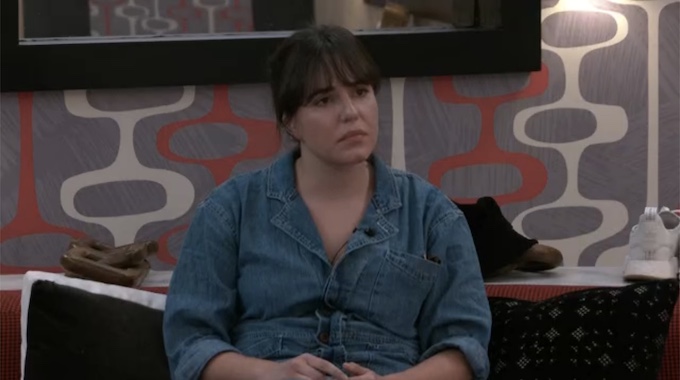 Monte went on to win the Head of Household Competition for Week 10 of Big Brother 24 and has nominated Brittany and Alyssa for eviction. The Power of Veto Competition has been played and today we will find out which two Big Brother houseguests will be the final nominees going into this week's live eviction. Find out what the plan is for the Week 10 Veto Ceremony on BB24 right here and see which houseguest is in the most trouble going into the live vote and eviction on Thursday night.
If you have been keeping up with this week's Big Brother spoilers, then you know that Brittany went on to win this week's Power of Veto Competition. This Veto win secures her spot in Final 4, but also puts Monte in a position where he has to choose between his F2 with Turner or staying true to his F3 with Brittany and Taylor.
Yesterday Monte had talks with all of his allies and let them in on what he was thinking. However, before he could tell Brittany where his head was at, Brittany had one final pitch for Monte to listen to. Brittany and Taylor went up to the HOH room to talk to Monte and of course, Brittany did most of the talking. Taylor just kind of sat there and nodded as Brittany tried to convince Monte that it was in their best interest as a F3 to get Turner out this week and keep Alyssa who is easier to beat.
Monte made it very clear that he trusted Turner more than anyone in the house and had no plans of putting Turner on the block this week. Which solidified his plan to put Taylor up in Brittany's place after she uses the Veto on herself. Brittany made all the promises she could to try and make Monte more comfortable with targeting Turner, but if he targeted Turner it would be him against the three women. He knows that if he keeps Turner, he is likely going to keep him safe and honor their F2 deal in the end.
After his talks with Brittany, with Taylor in the room, Monte spoke with Alyssa and then Turner about this conversation. He confirmed with both of them that Taylor would be going up. Alyssa's biggest worry is that it will come to a tie and Monte might break it in Taylor's favor over hers, but he reassured her that he was still considering his options and hadn't made a decision on what to do in that scenario. In his talks with Turner, he let Turner know that Brittany was pushing hard for Turner to be the renom this week, making sure to make the target on her back even bigger going into the next round of Big Brother 24.
Do you think that renominating Taylor is Monte's best move? Check back later to get confirmation on who the final nominees for Week 10 are!
Download our Big Brother App, join us on Facebook & Twitter, and get our Email Updates for more!