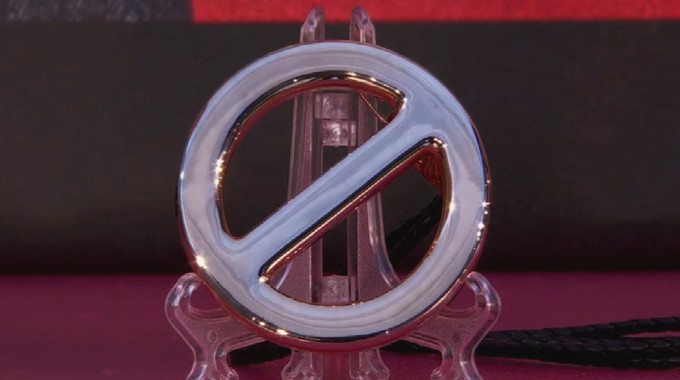 The latest Power of Veto spoilers for Big Brother 24 are in from the Live Feeds and here are your results. Read on for the spoilers on who won the Veto this week!
Well that was a shocker of a surprise Veto competition. HGs were fast asleep when the Feeds cut to Pet Loops at 5:03AM BBT and returned at 6:13AM BBT to all the HGs gathered in the kitchen quietly retelling the competition amid yawns. Alyssa congratulated Brittany on securing a spot in F4 and there we have our winner.
Everyone was playing in today's comp since there are only five HGs left, so no need for a draw or any drama around that. All the HGs had a fair shot at safety this time around.
Big Brother 24 Spoilers: Week 10 Veto Competition Results:
Brittany won the Power of Veto
After a few minutes of chatter from the HGs they split up with Monte going back to bed then Brittany and Taylor going back to Storage for a few minutes before Turner dropped in. Before he arrived Brittany was telling Taylor that it now is going to seem convenient for everyone to welcome her back after they distanced from her on Friday. Taylor promises to tell her everything that had been going on.
Okay, so Brittany will obviously save herself and Monte will have to do a renom. His choices are Taylor or Turner so he's going to most likely go with Taylor. The much more drama-inducing result would have been for Taylor to win it, save a nom, then get Turner on the Block and vote him out along with whoever she said. That's not going to happen now, but it also disrupts the guys' plan to evict Brittany thins week since they saw her as more of a threat than Alyssa in comps.
Update: We learned Monte did not get to compete because the HGs had two minutes to get downstairs and to the backyard. Monte went to the bathroom and didn't make it. And you might remember Monte saying he wanted someone else to win Veto so the decision wasn't on him… I won't be surprised to learn in a DR that he sandbagged this one to avoid even playing.
Who do you want out the door this week? Share your pick below.
Grab your Free Trial and watch the remaining month of Big Brother then keep it for $4.99/month. That's 17 cents a day for 24/7 access to Feeds content. It's so cheap!


Download our Big Brother App, join us on Facebook & Twitter for more!