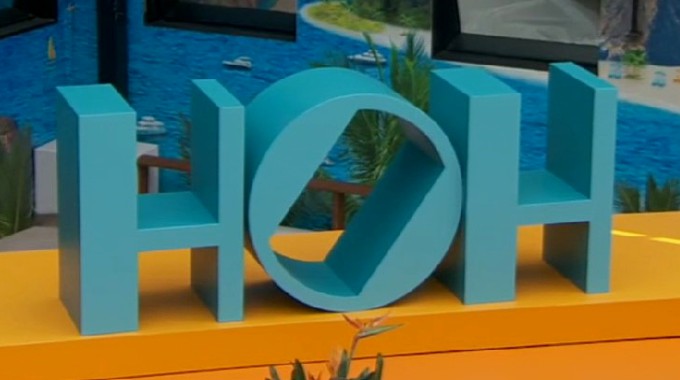 This week's Double Eviction show delivered the latest evictions for Big Brother 24 and another two Jurors, but what about that new Head of Household? Read on to find out who won HOH last night on Big Brother!
That was another brutal DE but they usually are. Michael followed Terrance out the door and the game was suddenly a lot more open than it was with Michael's dominating force still in the running. Now there are just five HGs left and only four could compete as Turner, the outgoing HOH, watched from the sidelines. And our new HOH is…
Big Brother 24 Week 10 HoH Comp:
Monte is the new Head of Household
Feeds were down for just over five hours! When everything was back we had Monte, Alyssa, and Brittany excitedly discussing what sounded like the black box comp where they have to crawl around in the dark. Meanwhile Taylor was walking around in silence and went to bumper lounge to quietly take deep breaths so she wasn't happy with things here.
After a little more discussion we heard Brittany point out Monte had now won both the "spooky" themed HOH competitions (the other was Week 4's "The Invitation" comp). HGs discussed being afraid someone/something was going to reach out and grab them in the dark, but that didn't happen.
We're hearing more from Taylor. She started to panic in the comp which was a "Horror Fest" theme where someone is supposed to be in the house to kill you. Taylor says she quit the comp because it was too scary. HGs explained no one actually got in there with them, but production was on the backside of doors hitting the doors to rattle the HGs.
So now Monte can put up two women and alternate the third… or… Monte puts up two of the women, the third wins Veto, and that forces Turner to be the renom where the two ladies can vote him out. Oh snap. No pressure, HGs.
Who do you think the new HOH will send to the Block? Share some picks below and let's see what happens.
Nominations are coming up on Friday the Power of Veto comp will be held on Saturday. It'll be a busy weekend! Download our Big Brother App then join us on Facebook & Twitter for the updates.