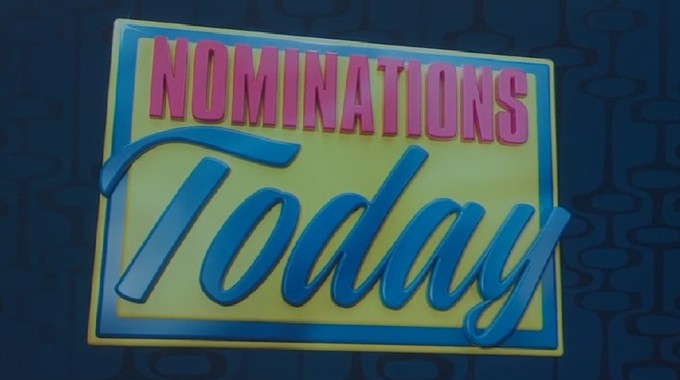 Big Brother Spoilers are here for nominations with who is on the Block in Week 6 of BB24. It was a tough battle last night on The Wall but one Houseguest has to win and this one earned the victory and the power that comes with it.
Taylor has been on the run for safety in the game for weeks before finding shelter with the Leftovers alliance and now she's in the position to help keep them safe herself. But after a run of Ameerah, Nicole (41), and Daniel out the door they're kinda running out of targets to use here. All the same, Taylor has sent two non-LOs to the Block and we've got a target for the week.
Big Brother 24 Week 6 Nominations:
Taylor nominated: Indy & Terrance
So Terrance is the target and I would have hoped for Taylor to have a better/bigger target option this week, but she might be content with that eviction. There's been a lot of discussions today though and we could start to see some shifts in the LOs. Joseph is trying to straddle the lines of his Swatters and LOs while Kyle can't seem to keep his own focus either.
Do you think it's time for Taylor to make a move now and turn on her own allies? She's been telling the other women that Monte is her target, but the ruse will be up in just a few days if she doesn't get lucky on a Monte veto win. And then we've got that whole Split House twist coming next week and that could really mess with the game plans for all the HGs.
What do you think of these picks? Were these the right choices by the HOH or a missed opportunity? Share your thoughts below.
Don't miss another Big Brother spoiler! Download our Big Brother App, join us on Facebook and Twitter, and get our Email Updates for even more all summer long.